Paul McCartney, Peter Frampton and Tommy Lee Appear on Bloody Beetroots Album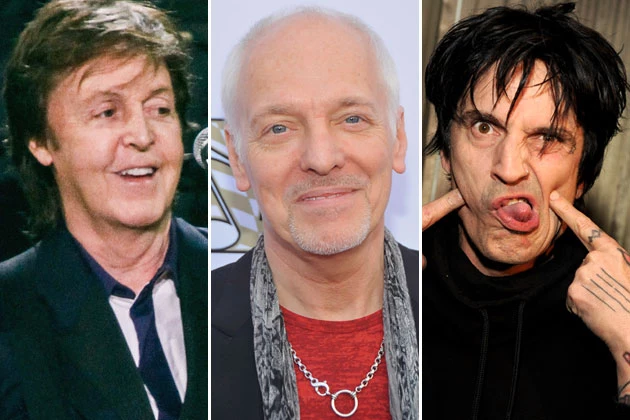 It looks like Paul McCartney won't be the only high-profile guest star on the upcoming release from Italian musician Sir Bob Cornelius Rifo, a.k.a. Bloody Beetroots.
As we previously reported, McCartney and his longtime occasional collaborator Youth — who's joined McCartney in his electronic side project the Fireman since 1993 — worked with Rifo on the new song 'Out of Sight,' which is set to be featured on the new Bloody Beetroots LP 'Hide,' due Sept. 17. But as it turns out, Rifo had a few other famous names in his Rolodex.
ABC News Radio reports that 'Hide' will also feature guest appearances from Peter Frampton, who appears on a track titled 'The Beat,' and Motley Crue drummer Tommy Lee, who played on a song called 'Raw.' Frampton and Lee's involvement further reflects Rifo's hunger for unexpected collaborations; as he said after the McCartney/Youth sessions, "I was impressed by the creative energy in the room when you get three musicians from three different generations vibing together in the studio."
Source:
Paul McCartney, Peter Frampton and Tommy Lee Appear on Bloody Beetroots Album