51 Years Ago – Neil Young Plays His First Professional Gig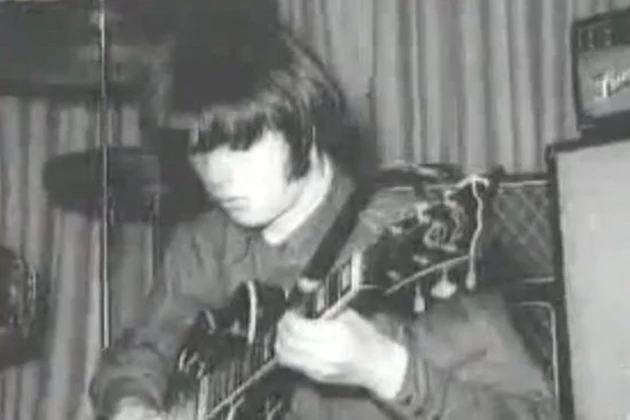 Neil Young has enjoyed one of the most influential careers of any contemporary musician. His inimitable vocal and guitar styles and his sheer songwriting ability have earned him the respect of peers, critics and fans alike, but Young's beginnings weren't nearly as glorious. On Feb. 1, 1963, the 17-year-old aspiring musician reportedly went from the bedroom to the stage, playing his first professional gig at a country club in Winnipeg, as part of the group the Squires.
Born in 1945, by 1958 Young had already begun his musical journey, learning his chords on a ukelele his father had bought him. After his parents divorced, he settled with his mother in Winnipeg and formed his first band, the Jades, while a student there. That soon led to the Squires, who scored a local hit with a song titled 'The Sultan.'
Young dropped out of high school and was soon working the folk club scene, where he first met Joni Mitchell. He also scored his first hit as a songwriter when the Guess Who took his song 'Flying on the Ground is Wrong' to the Top 40 in Canada. By 1966 Young was playing in a group called the Mynah Birds, which featured future 'Super Freak' star Rick James as its front man.
When that group disbanded, Young and its bass player, Bruce Palmer, decided to try their luck in Los Angeles — where Young later admitted he was living illegally until he got his green card in 1970. But that didn't stop him and Palmer from joining with Stephen Stills, Ritchie Furay and Dewey Martin to form Buffalo Springfield, whose debut album in 1966 finally gave Young the commercial break he'd been looking for.
Once launched, Young never looked back, embarking on a celebrated solo career while also participating intermittently with Crosby, Stills, Nash and Young and working when the mood struck him with Crazy Horse. His musical restlessness has sometimes been nightmarish for record companies, but is also the main ingredient in a storied career driven by a singular, uncompromising musical vision.
Source:
51 Years Ago – Neil Young Plays His First Professional Gig