New Mexico Resident Indicted In Hitching Post Fire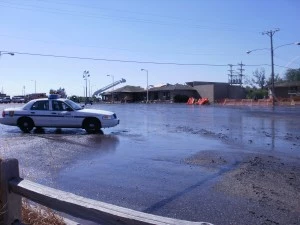 U.S. Attorney Christopher A. Crofts announced that Robert Rodriguez, 44, of Albuquerque, N.M.,  has been indicted by a Wyoming Federal Grand Jury for his alleged involvement with a fire at the Hitching Post Inn on September 15, 2010. The two-count indictment charges that Rodriguez maliciously damaged and destroyed by means of fire the Hitching Post Inn and that Rodriguez used fire to aid and abet mail and wire fraud. Rodriguez appeared in United States District Court in Cheyenne on Friday, September 28th and was ordered detained without bail.The fire occurred on September 15, 2010, and destroyed a large portion of the historic Cheyenne hotel. An indictment is only an accusation. In every criminal case, the accused is presumed to be innocent until proven guilty, and the government always has the burden of proving guilt beyond a reasonable doubt. The Bureau of Alcohol, Tobacco and Firearms is leading the investigation with assistance from the Cheyenne Police Department and the Cheyenne Fire Department.
As the investigation into the fire is ongoing, no further comment regarding the case may be made at this time.