Rolling Stones Return to China with Censored Set List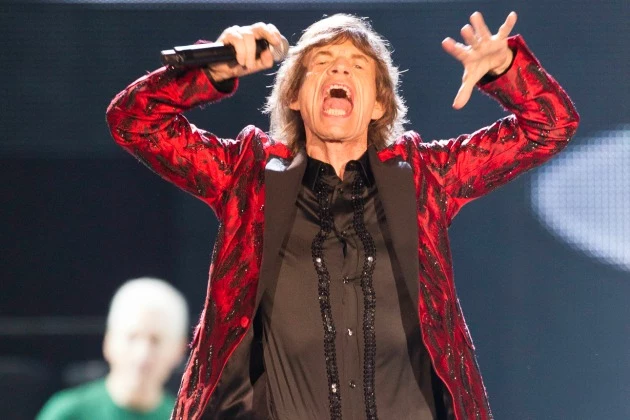 The last time the Rolling Stones played China, they had to do it without songs deemed offensive by government censors — and it happened again when the band returned on March 12.
NME reports that the Stones set at the Mercedes-Benz Arena in Shanghai found them once again going without songs such as 'Brown Sugar,' 'Honky Tonk Women,' and 'Let's Spend The Night Together,' all of which were banned during their previous visit. According to the article, singer Mick Jagger specifically referenced 'Honky Tonk Women' as having been "vetoed" by the censors.
The band compensated by inserting 'Dead Flowers' into the show for the first time on their current tour and turning to social media followers for a second song, which turned out to be 'Street Fighting Man.' The article notes that Jagger greeted the crowd in "basic Mandarin," while guitarist Ronnie Wood "wore a red T-shirt with a horse on it in reference to the current Chinese Year of the Horse."
Rolling Stones Shanghai Set List, March 12, 2014
'Jumpin' Jack Flash'
'Get Off My Cloud'
'It's Only Rock 'n' Roll (But I Like It)'
'Tumbling Dice'
'Dead Flowers'
'Ruby Tuesday'
'Street Fighting Man'
'Doom And Gloom'
'Miss You'
'Slipping Away'
'Happy'
'Midnight Rambler'
'All Down the Line'
'Paint It Black'
'Gimme Shelter'
'Start Me Up'
'Sympathy for the Devil'
'You Can't Always Get What You Want'
'(I Can't Get No) Satisfaction'
Source:
Rolling Stones Return to China with Censored Set List