Rolling Stones Bassist Says Band Has Many Unreleased Songs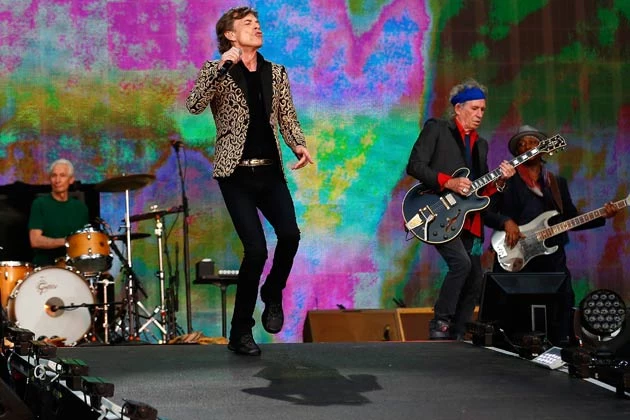 The greatest-hits album the Rolling Stones released last year, 'Grrr!,' may have contained only two new songs, but there are plenty more where they came from. In a recent interview, bassist Darryl Jones says that those two tracks are just the tip of the iceberg.
"[W]hen I think back about the recording that I have done with them over the years, there is still a lot of stuff that no one has heard," he told Noise11.com. "There is still a lot of very good stuff — 'A Bigger Bang' sessions going right back to 'Voodoo Lounge,' which was my first record. Everything that we recorded did not make it onto that record. There are some other really great pieces there."
Jones — who joined the Stones in 1994 after having played with Miles Davis, Herbie Hancock and Sting — isn't sure if the band will add more dates anytime soon, but he did say that he's hearing "rumblings, like there always are." But he was very satisfied with the way the group sounded on its 50 and Counting tour, and hopes it will continue.
"I feel like the band is playing really great right now," he said. "I felt we had the momentum of the previous year. I think it's coming together. I don't think we've sounded bad since I've been in the band, which is actually more than 20 years since I've been with the band. Right now, it just gels. At Hyde Park we were really pretty good, I think."
Source:
Rolling Stones Bassist Says Band Has Many Unreleased Songs