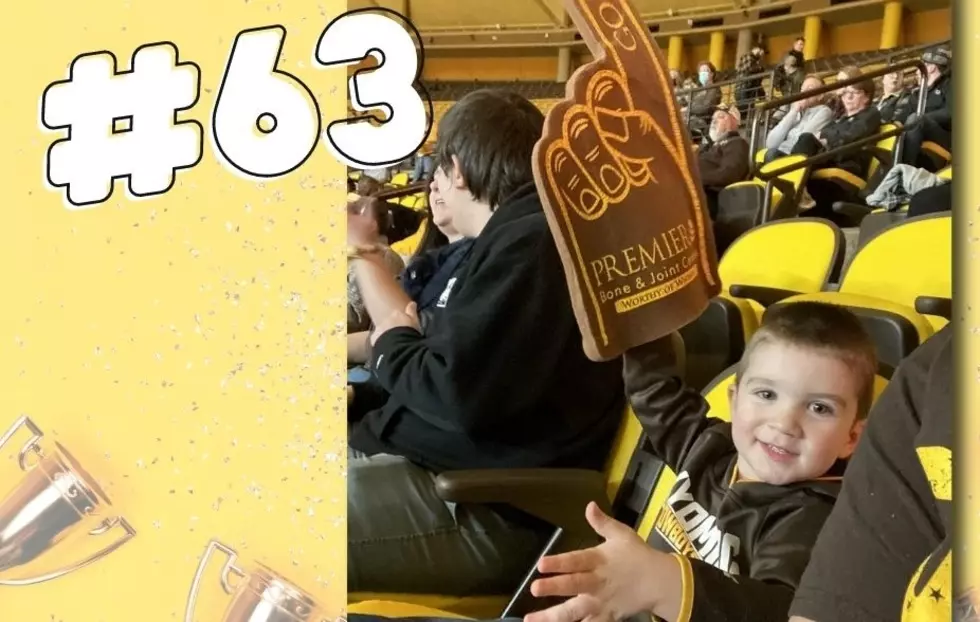 7220sports.com's Pokes photo contest winners announced
This photo from Logan Inghram won the first 7220sports.com photo contest with 138 votes over a five-day period.
LARAMIE -- We have a winner!
Well, winners.
Logan Inghram's main photo above tallied 138 votes over a five-day period, edging the second-place finisher, Jessica Heilbrun, whose snowy image below received 128.
Logan will receive four tickets to every Wyoming Cowboys home football game, as well as two tickets to every men's and women's basketball game in Laramie this upcoming season. We threw in a parking pass, too.
Jessica is snagging a pair of tickets to every Pokes football game and another two for every basketball game played inside the Arena-Auditorium during the 2022-23 campaign.
Looks like you might owe some tickets to some voters, folks.
Big congrats to our winners, Logan and Jessica.
All of the photos we accepted -- 98 of them, to be exact -- were voted on from July 5-9. In that time period 1,400 votes were casted.
MORE UW ATHLETICS COVERAGE:
* 144 Wyoming student-athletes honored by Mountain West
* Is there a former Wyoming football player deserving of a statue?
* Top-10 players on the current Wyoming football roster? Let's crosscheck
* COLUMN: We sure do love sports broadcasters, don't we?
We dropped this on you last-second, so a huge thank you to everyone who send us a photo and voted, as well as downloaded the free 7220sports.com mobile app and signed up for our daily app alerts.
The pictures were awesome and it was fun to see so much fan engagement. So, what do you say we do this again next summer? This time we will give you more of a heads up. Oh, and also, we're limiting entries to just one per person. We received way more -- and I mean, way more -- than 98 photos, but the powers that be wanted to keep it fair.
This was our first time doing this, too.
Huge shoutout to Phylicia Peterson for setting this whole thing up and tallying all the votes. Turns out, it was quite an undertaking. Also, thank you to the big boss, Leslie Hill, for being so generous with the tickets and coming up with this idea in the first place.
She insisted we have a second-place winner. I'm glad she did.
Again, thank you to everyone who took part in this contest. Stay tuned to 7220sports.com throughout the season for more ticket giveaways and, of course, stories about your Cowboys and Cowgirls.
See you at The War!
(Winners, please email leslie.hill@townsquaremedia.com to redeem your tickets)
Makin' Memories With the University of Wyoming Photo Contest
Vote for your favorite photo!