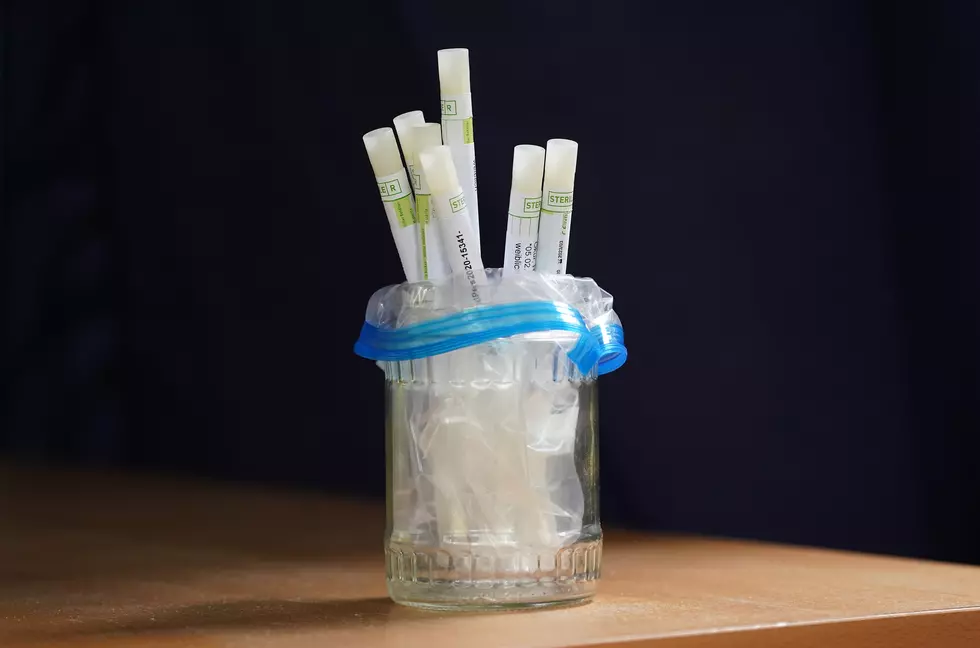 924 New Virus Cases Reported in Wyoming; Natrona County Has Most Active Cases
Getty Images
The Wyoming Department of Health reported 924 new confirmed COVID-19 cases in the state on Thursday.
Since the pandemic began, 17,442 cases have been reported in Wyoming.
As of Thursday, 192 Wyomingites are in the hospital with COVID-19. Of those, 57 are housed at Wyoming Medical Center in Casper.
No new COVID-19 deaths have been reported in Wyoming, and the statewide total remains at 127.
There are nearly 8,000 active cases in the Cowboy State with 9,949 recoveries.
As of 1 p.m. Thursday, there are 1,305 active cases in Natrona County, which is the most in the state according to the health department. In total, there have been 2,310 confirmed cases reported in Natrona County. Of those, 1,005 have recovered.
Sixteen deaths have been reported in the county as of Thursday.
Albany County currently has 1,262 active cases with 816 recoveries.
Wyoming Governor Mark Gordon is expected to give a news conference on Friday as cases continue to surge throughout the Cowboy State. Reporters have asked Gordon in past press conferences if a trigger point exists for more stringent health orders and he has said that those decisions are best left up to local governments.
LOOK: List of Casper Stores That Now Require Face Masks For Customers