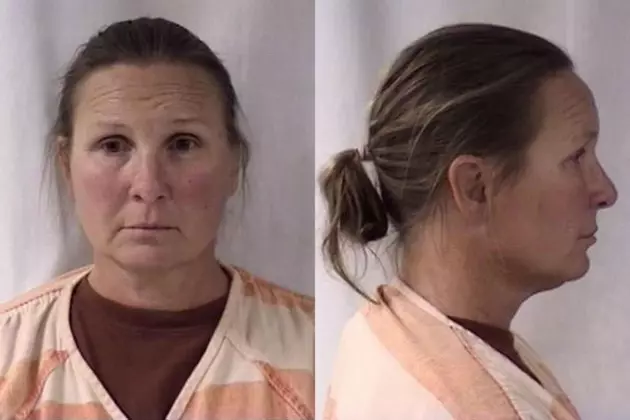 Arraignment Set for Cheyenne Woman Accused of Drunkenly Stealing Forklift to Move Van
Laramie County Sheriff's Department
A Wyoming State Forestry Division employee who Cheyenne Police say stole an industrial forklift from her employer to move a van that was blocking her driveway is scheduled to be arraigned in municipal court on November 21 at 9:30 a.m.
Forty-nine-year-old Ashley Basich was arrested for DUI and having an open intoxicant late Saturday night, after her less than happy neighbors called the cops.
Police say Basich had a cooler of beers in the cab and was wearing flip flops.
Basich has posted $950 bail. She is facing up to six months in jail and $1,500 in fines.
When asked Thursday if Basich still had her job, State Forester Bill Crapser said he couldn't comment on the matter.