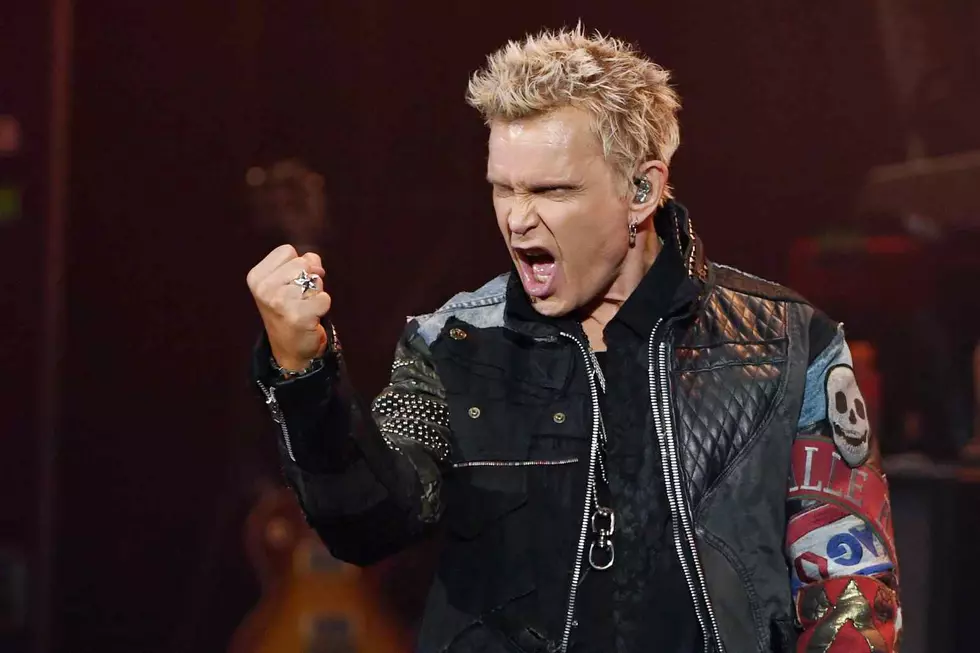 Billy Idol Brings Legendary Snarl and Songs to Denver in April of 2023
Getty Images
With a "Rebel Yell," one of the biggest artists of the '80's is still rocking and he's bringing his latest tour to the Mile High City.
The man who received his star on the Hollywood Walk of Fame on January 6, 2023, is ready to give his fans in and around Denver, the songs they love. He'll be bringing his great guistarist, Steve Stevens.
This spring tour with Billy Idol out on the road will hit 16 cities, with Denver, Colorado, being the fourth stop. The last time Billy was in Denver was in 2018 at the Paramount Theater. This show at Mission Ballroom will be a great way for longtime fans to check out one of Denver's best new venues.
It was in 1976, that a young musician in London named William Broad, became Billy Idol, based on what a schoolteacher called him: Billy Idle. in 1978, while Billy was with his band, Gen X, a song on their only album was what is now one of his signature hits: "Dancing With Myself."
1983's "Rebel Yell" album would put Billy on the map as a worldwide star. The album went double-platinum with hits such as, "Rebel Yell," "Flesh For Fantasy," and "Eyes Without a Face."
View this post on Instagram
Among the many, many highlights of Billy's career, one moment always stands out for me: When he had that great cameo in "The Wedding Singer" with Adam Sandler and Drew Barrymore:
BILLY IDOL 2023 SPRING TOUR - DENVER
Tuesday, April 4, 2023
Mission Ballroom
Tickets ON SALE: 10 am. Friday, January 27, 2023 through AXS.com
Top 100 '80s Rock Albums
UCR takes a chronological look at the 100 best rock albums of the '80s.
The '80s Most Outrageous Rock Fashions
In the same way that ducktails defined the '50s and bell bottoms became shorthand for the '70s, neon-lit sartorial choices can be firmly placed in the Reagan years.
The Most Shocking Rock Star Fashion Reinventions
From David Bowie to Metallica, these are the most shocking rock star fashion reinventions.