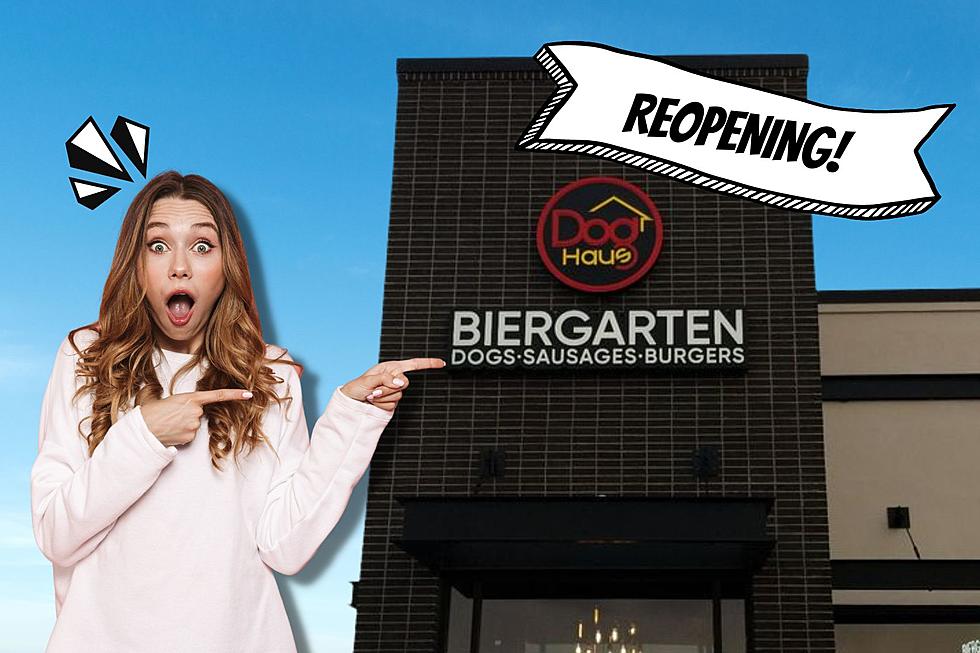 BREAKING: Cheyenne's Dog Haus Restaurant Reopens TOMORROW!
Canva Pro/Tonya S. via Yelp
Fans of bratwurst, burgers, and rootbeer-battered corn dogs, I have news for you!
On March 5 of this year, Cheyenne's Dog Haus Restaurant closed its doors a few days shy of what would have been its third anniversary. It was a sad day for chili dog lovers in the city. The closure came as quite a shock to both employees and patrons alike.
I fully admit to being shocked by the announcement. Dog Haus had, after all, weathered the storm of COVID-19 - unlike many restaurants in the city and surrounding region. The place was always bumpin' when I stopped by.
In the wake of the closure, Dog Haus released an official statement indicating their hopes to reopen in Cheyenne:
"After proudly serving the Cheyenne community for almost three years, Dog Haus' franchise partners made the difficult decision to close the restaurant located at 3838 Atkin St. Dog Haus Corporate is working diligently to make this closure a temporary one. The company is committed to finding a local partner to join us in delivering the best gourmet hot dogs, sausages, and burgers with award-winning service by operating this location. We look forward to reopening in Cheyenne and serving The Absolute Würst to the community again soon." - Erik Hartung, EVP of Franchise Development
At the time, Dog Haus had not released a project re-opening date. But, uh, BREAKING NEWS! Dog Haus officially reopens this week!
Hot Diggity Dog! Dog Haus of Cheyenne Grand Reopening Arrives
On June 24, Dog Haus posted on their Facebook page that its doors reopen on MONDAY JUNE 26, at 8 a.m. The restaurant will be serving up breakfast burritos in the morning and switch to its traditional lunch and dinner menu in the afternoon.
For more info on Dog Haus' hours or location, click here.
What $1,000+ a Night Gets You at Cheyenne Airbnbs During Frontier Days.
Airbnb homes around Cheyenne are popping up with outrageous prices for travelers staying during the 2023 Cheyenne Frontier Days. Pros: Most of the rentals are at least 2 bedrooms, some are super close to Frontier Park, and all of them have decent kitchens and bathrooms. Cons: Most don't have Central A/C, and all of them are $1,000+ a night.