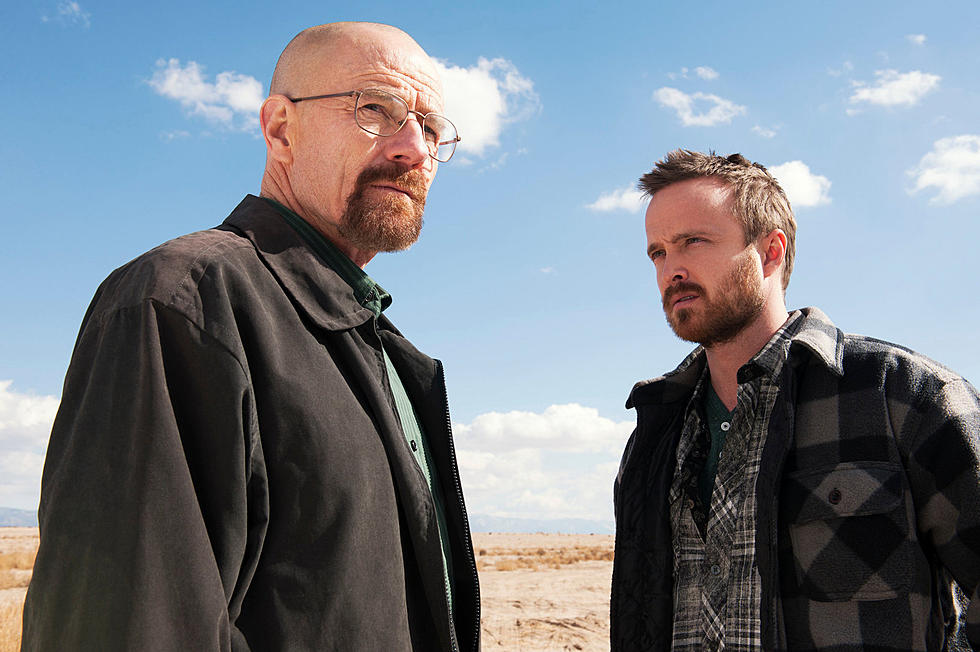 Bryan Cranston, Aaron Paul Confirmed to Return on 'Better Call Saul'
AMC
Just a few days ago, Better Call Saul co-creators Vince Gilligan and Peter Gould were teasing some kind of crossover with Breaking Bad for the spinoff/prequel series' upcoming sixth and final season. At that point, they were still playing coy with the details. At the show's season premiere, they said the two shows would "cross over in a way you've never seen before." When asked if that meant Breaking Bad stars Bryan Cranston and Aaron Paul would appear on the show, Gilligan replied "it would be a damn shame if the show ended without [Cranston and Paul] appearing, would it not?" That's a pretty strong hint, but not a confirmation.
Less than a week later, the teasing is pretty much over, as the official Better Call Saul Twitter account confirmed that, yes, both Cranston and Paul will appear in the sixth season of Better Call Saul.
The last time Cranston and Paul appeared as Walter White and Jesse Pinkman was 2019's El Camino: A Breaking Bad Movie, which premiered on Netflix and which continued Jesse's story from after the events of the Breaking Bad series finale. (Cranston appeared in a flashback.) While Better Call Saul is a prequel to Breaking Bad, the show also includes some scenes set after the events of the series, so there is still a fair amount of mystery as to how Walter and Jesse will appear and just how big their roles will be. (And yes, you read that tweet right; 370,000 people liked the announcement that Cranston and Paul were back.)
The sixth season of Better Call Saul premieres on April 18 on AMC.
10 Romantic Movie Scenes That Are Actually Messed Up
These supposedly swoon-worthy scenes don't really hold up over time.