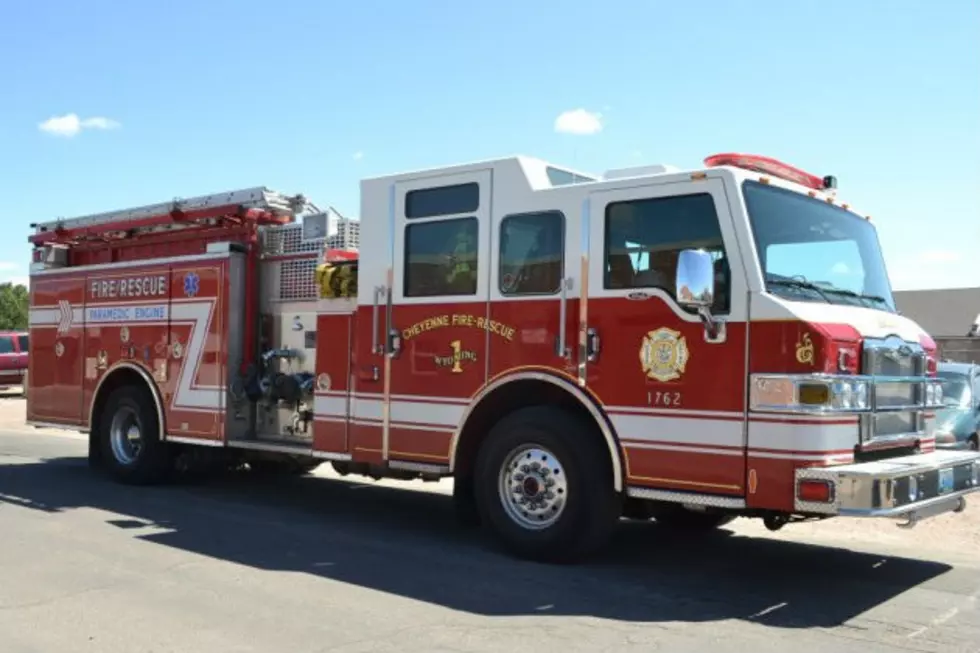 Cheyenne Fire & Domino's Deliver Free Pizza & Safety
Amy Richards, Townsquare Media
When the weather turns cold, the chance of fires goes up.
Cheyenne Fire & Rescue and the Cheyenne Domino's Pizza stores have teamed up to deliver a safety message and pizza during Fire Prevention Week, October 8-14, 2017.
The partners will deliver pizzas between October 9-12 from 5 p.m. to 7 p.m. During pre-selected times in Cheyenne, pizza deliveries will be made with the assistance of a fire truck from the local fire station. The participating Domino's Pizza delivery expert will follow the fire truck in his or her vehicle with the pizza order.
When the pizza arrives at the customer's home, firefighters will check the home for working smoke alarms. If the smoke alarms work, the customer's order is free. If the batteries are dead, fire personnel will install new batteries.
"This year's Fire Prevention Week campaign theme is, "Every Second Counts Plan 2 Ways Out!" The theme focuses on the importance of having two ways out of your residence," - Steve Zimmerman with Cheyenne Fire & Rescue Prevention Division. "Partnering with Domino's is a fun but powerful opportunity to reinforce that having two ways out of your residence is very important."
This is the 10th year the National Fire Protection Association and Domino's Pizza have teamed up to help save lives.
Cheyenne Fire & Rescue will host an open house at their Fire Training Facility on Commerce Circle, on Sunday, Oct. 15 from 10 a.m. - 3 p.m. with Fire Safety demonstrations and prevention.