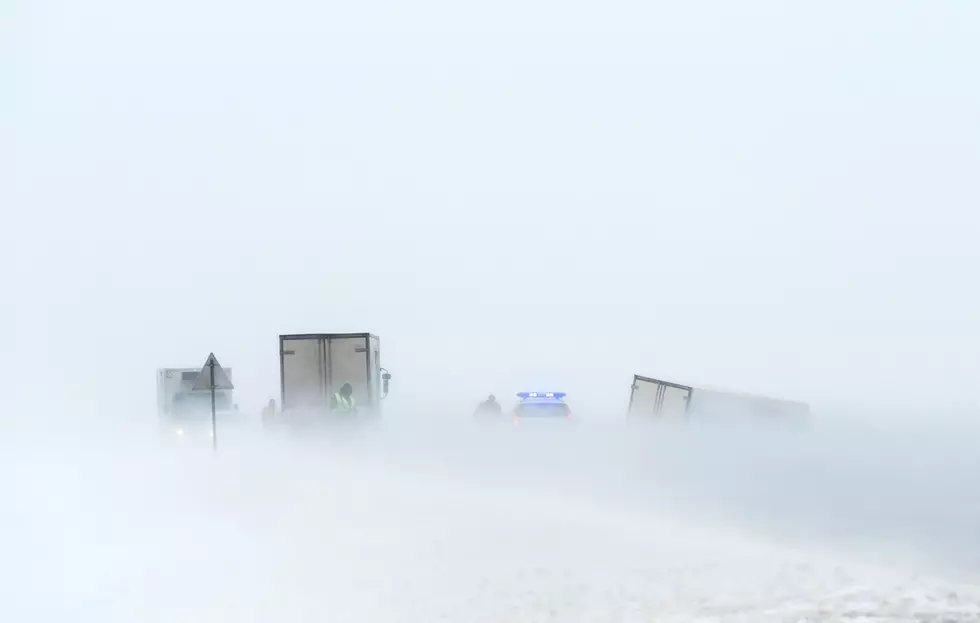 Cheyenne NWS Warns Of Possible Winter Storm For SE Wyoming
fotokostic getty stock/thinkstock
The Cheyenne Office of the National Weather Service says that while it's uncertain how severe the local impacts might be at this point, there is a possibility that a winter storm could blast southeast Wyoming and the Nebraska Panhandle late Wednesday and Thursday.
The agency posted the following on its website:
So what about that storm next week? At this time of analysis, we are watching the forecast storm track of a possible impactful weather system that may cause weather hazards across portions of our forecast area later this week. Stay tuned for weather updates later this week at: weather.gov/cys
Cool temperatures for today. Warmer temperatures return for Monday and Tuesday. A strong cold front will move into the area by Wednesday and bring colder temperatures behind it. Snowfall accumulations are possible. Stay tuned for forecast updates! Go to weather.gov/cys for your own local forecast.
The agency says more details should become available over the next few days.
7 Alternatives For Salt On Icy Sidewalks