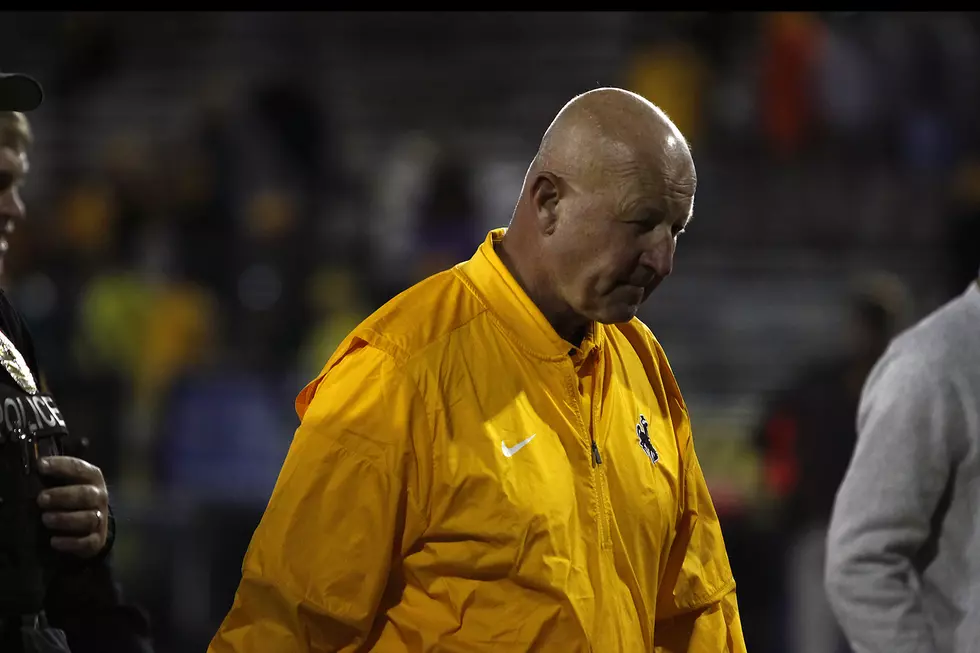 Coach Bohl Rumored To Be Considered For Nebraska Job
Seneca Riggins, Townsquare Media
Wyoming head football coach Craig Bohl is one of a handful of names that appear to be at the top of the list when it comes to a potential coaching vacancy at the University of Nebraska this off-season.
Current head coach Mike Riley is responsible for a 19-17 overall record during his time with the Cornhuskers since 2015. NU is just 4-7 this year however, and with the Husker fan base expecting excellence, coach Riley is rumored to be out of a job after they wrap up their season this Friday hosting Iowa.
ESPN.com writer Adam Rittenberg already has a pool of possible candidates to take over the helm. Included is Wyoming's Craig Bohl, former Florida and Colorado State coach Jim McElwain, and current Arkansas head coach Bret Bilema.
Several media outlets have also rumored that University of Central Florida coach Scott Frost is also in mix. Frost has denied rumors that he's been in contact with Nebraska, however.
This is Coach Bohl's fourth season at Wyoming and he is very likely leading the Cowboys to their first back-to-back bowl appearance since the late 80's.
Bohl has many ties to Nebraska. He was born in Lincoln and played as a defensive back for the Cornhuskers from 1977 to 1979. Craig's successful coaching career also began at NU as a Graduate Assistant their in the early 80's.
Wyoming finishes their regular season at San Jose State University Saturday and will likely appear in a bowl game this December.