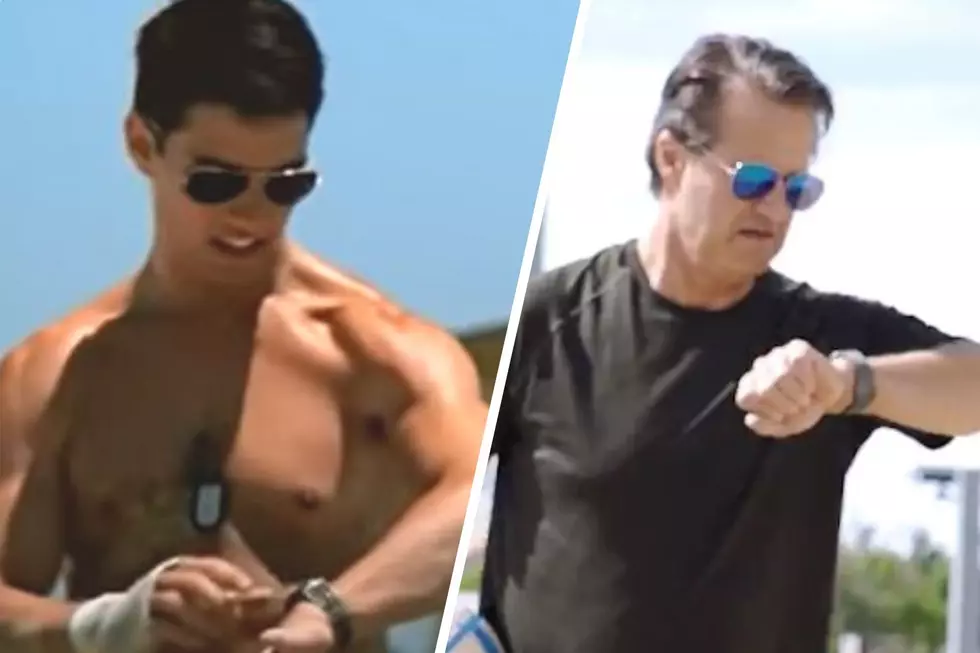 Watch CSU Volleyball Recreate the Iconic 'Top Gun' Volleyball Scene
YouTube/ J Norway,, Twitter: CSU Volleyball
Tom Hilbert has been the Head Coach of the CSU Volleyball team since 1997, and has put the team into the Top 25 year after year. Speaking of "Top," how about seeing the coach act as Tom Cruise in "Top Gun?"
With the sequel to "Top Gun" being a global phenomenon, it makes a lot of sense that Coach Hilbert and the team would want to get in on the action. It looks like they put a lot of work into the video, while having a lot of fun, too.
I think the only real notable difference in the two versions of the scene would be that Coach Hilbert keeps his shirt on, and Cam the Ram gets some sand time. I wish I could have been there to see them shoot this thing. It looks like a hoot. They had to have fallen over laughing when Coach Hilbert showed up in jeans and sunglasses.
BREAKING DOWN THE KEY MOMENTS OF THE CSU VIDEO:
'I need to check my watch' 
The "Top Gun' high-five, low-five
"That's game. I'm outta here."
All that's missing is some cheesy Kenny Loggins music in the background, and a motorcycle, right? It's great that Coach Hilbert can have such goofy fun with his squad.
CSU Volleyball has appeared in 31 NCAA tournaments, making them one of only 11 teams that have been to 30 or more. That is "Best of the Best," indeed.
Fort Collins-area Cities as 'Top Gun' Characters
The huge '80s blockbuster "Top Gun" still holds a place in our hearts. How would the cities around Fort Collins best represent the main characters?
5 Kickass Females You Didn't Know Went to CSU
The Stranger Things Cast Ordering at Cheba Hut Part 1
Here is what some of the main characters from Stranger Things would order according to Cheba Hut's TikTok.