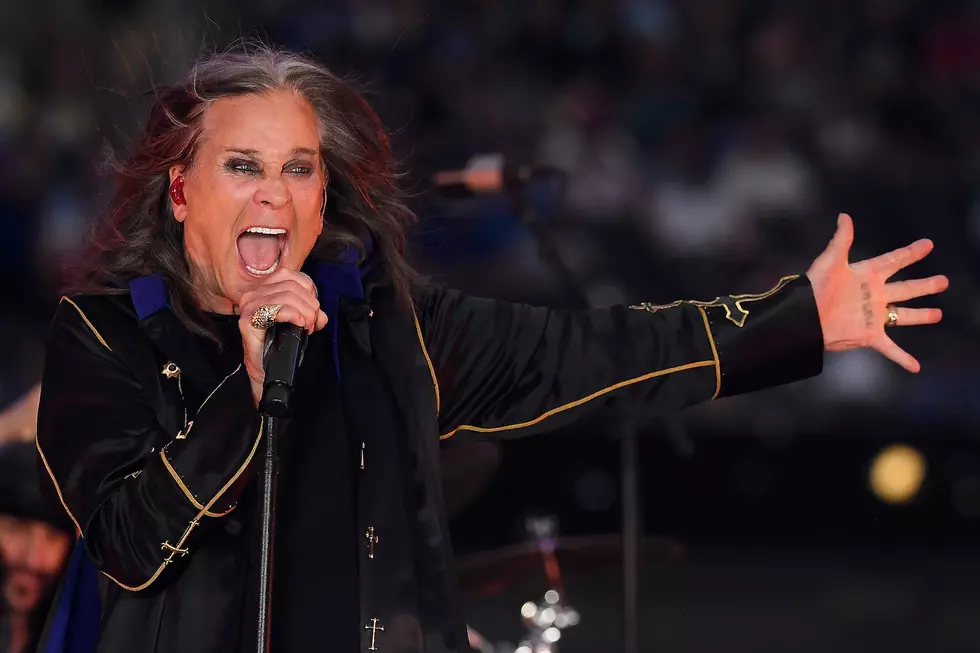 Metal Fans React to Ozzy Osbourne's Retirement From Touring
Kevork Djansezian, Getty Images
How did you take the news of Ozzy Osbourne's retirement from touring? This week, the singer canceled his spring 2023 shows with Judas Priest — it's because of issues related to his ongoing recovery from injury — and said his touring days are over.
"Never would I have imagined that my touring days would have ended this way," he wrote in a statement on Wednesday (Feb. 1).
"My singing voice is fine," Osbourne explained. "However, after three operations, stem cell treatments, endless physical therapy sessions, and most recently groundbreaking Cybernics (HAL) Treatment, my body is still physically weak. … I'm not physically capable of doing my upcoming European/UK tour dates, as I know I couldn't deal with the travel."
Fans across the internet immediately began reacting. Many offered words of praise for the legendary metal vocalist and "Prince of Darkness."
Osbourne "owes us absolutely nothing," one fan wrote on Twitter. "A true icon who has given us everything for 50 years." Another said, "Thanks for [being] the incredible showman you are."
See more reactions below. And while Osbourne may be finished touring, he outlined his hope to still perform for fans without having to travel. "My team is currently coming up with ideas for where I will be able to perform without having to travel from city to city and country to country," the rocker said.
The canceled dates, a postponed European leg of Osbourne's "No More Tours II" tour, were set to kick off in May. Ticket refunds are available at point of purchase.
Last year, the singer was "on the road to recovery" following neck and spine surgery after a 2019 injury and a 2003 accident. Osbourne returned to the stage at the 2022 Commonwealth Games and later played halftime at an NFL game. It's currently unclear if Judas Priest will continue with the same or similar dates.
Subscribe to Loudwire's newsletter and get the Loudwire app to keep up with the latest rock and metal news.
Fan Reactions to Ozzy Osbourne Retiring From Touring - Feb. 1, 2023
Photos: Ozzy Osbourne Through the Years
Chart Ozzy Osbourne's career by scrolling through these photos.