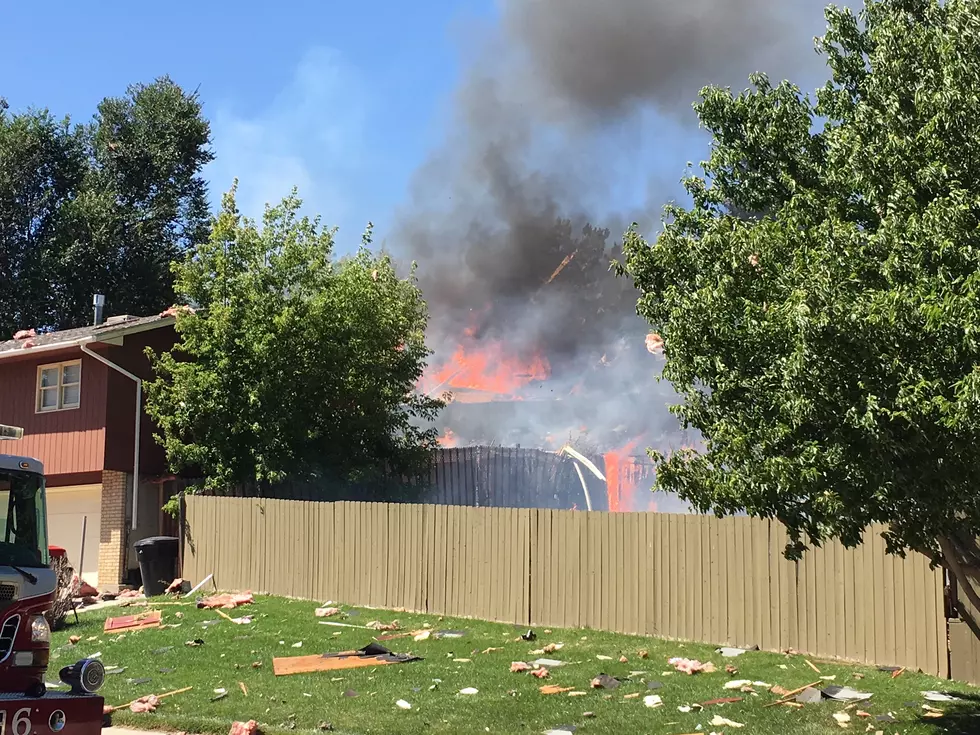 UPDATE: Authorities Investigating Valley Hills Home Explosion
Ian Delap, Townsquare Media
No one was injured when a house exploded and rocked the Valley Hills neighborhood in Casper Monday afternoon.
Residents are reporting feeling their homes shake. The explosion was heard as far away as Evansville, according to some accounts.
One witness, who lives nearby, described the house being without a roof.
Casper Police Department Public Information Officer Rebekah Ladd said investigators believe that no one was inside the home at the time and there were no injuries.
Most of the homes surrounding the house were damaged, Ladd said.
The neighborhood's residents stood outside their homes Monday afternoon and looked on as police and firefighters worked the scene. Investigators from Casper Fire-EMS flew a drone over the home.
Casper police and Casper Fire-EMS are jointly investigating the explosion.
Four intersections on 39th Street are closed including Coffman, Arroyo, Plateau and Janel. The public is urged to avoid the area.