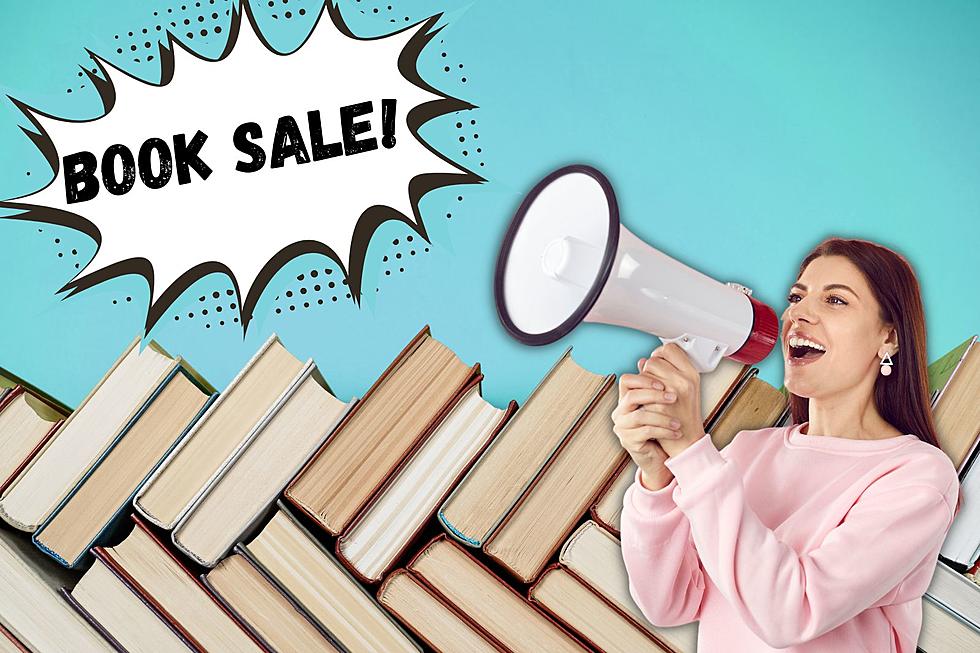 Hey Bookworms! Cheyenne's BIGGEST Book Sale Returns Next Month
Canva Pro
I love books. No, seriously. I don't have enough bookshelves in my house to hold all the books I own...and I still keep bringing more home. It's not an addiction, though - I could stop buying them if I wanted to (yeah, right.)
With Barnes & Noble closed, I have a lot of book shopping to do. And thankfully, Cheyenne has the perfect chance for me to get caught up on all that shopping coming soon. It's the biggest book sale in town, and it only happens once a year!
39th Annual Delta Kappa Gamma Used Book Sale
The Annual Delta Kappa Gamma Used Book Sale brings books from all genres together into one place for you to shop. You'll find everything from cookbooks to mysteries at the sale. The book sale helps fund educational programs in the community, provides scholarships for students seeking careers in education, and helps provide grants to local educators.
This year's Delta Kappa Gamma book sale kicks off on March 4 and will run March 4-5 and again on March 11-12 at several locations inside Frontier Mall. Of course, if you want the best pickings on the books, you'll want to get there sooner than later.
Delta Kappa Gamma Used Book Sale Still Accepting Book Donations!
Do you have gently used books in the house that could use a new home? There's still time to donate to the Delta Kappa Gamma Used Book Sale. You can drop your books off at one of the donation boxes at a location below or make arrangements for a pickup for large quantities of books by calling 307-421-1755 or 307-369-2940 and leaving a message.
Drop Off Locations
Safeway (700 S. Greeley Highway)
BOTH Albertson's locations (5800 Yellowstone Rd. OR 3355 E. Pershing Blvd.)
Gold's Gym (1616 Pershing Blvd.)
YMCA (1426 E. Lincolnway)
Frontier Mall (1400 Dell Range Blvd.) Call 307-369-2940 or 307-421-1755 to schedule a drop-off time.
For more information on the book sale, click here.
20+ WORST Parts of Wyoming Winter
Wyoming winters aren't for the faint-hearted. But what are the worst parts?