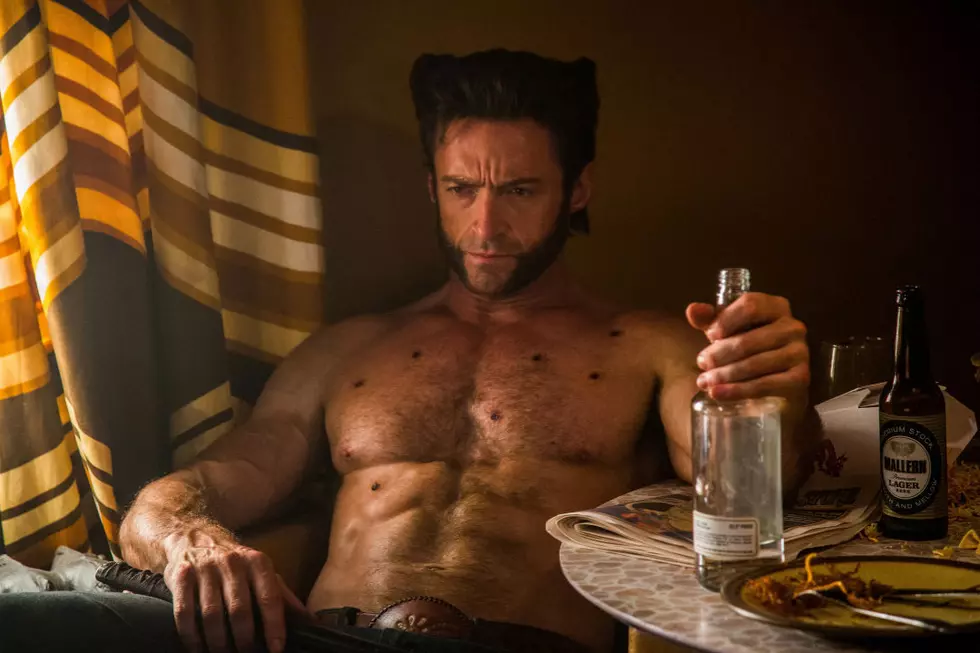 Hugh Jackman Has Six Months to Get in Wolverine Shape for 'Deadpool 3'
20th Century Fox
For about one more week, Hugh Jackman will be playing the title role in The Music Man on Broadway. Then he's got to slip back into the adamantium claws of Wolverine for the tenth time to play Logan opposite Ryan Reynolds in Deadpool 3. But that's a process that takes a lot of time.
That's because Jackman has to get into shape to play the buffed-up superhero. And with Wolverine, it's not about the cool costume — it's about the ginormous abs. Jackman told Chris Wallace on his HBO talk show that when The Music Man ends, he starts Wolverine training, a process that will take him roughly a half a year.
"We have six months," he explained, "from when I finish [The Music Man] to when I start filming. And I'm not doing any other work. I'm gonna be with my family and train. That's gonna be my job for six months."
He also revealed that he does not take steroids when he plays the character, saying:
I love my job and I love Wolverine. I got to be careful what I say here, but I had been told anecdotally what the side effects are of that. And I was like, 'I don't love it that much.' ...So no, I just did it the old school way. And I tell you, I've eaten more chickens. I'm so sorry to all the vegans and vegetarians and to the chickens of the world. I've literally ... the karma is not good for me. If the deity has anything related to chickens, I'm in trouble.
Jackman did not have much to add about Deadpool 3's plot or premise, although he did say he was looking forward to the relationship between Logan and Deadpool, something he hasn't really had in prior X-Men movies. He also said to the poultry population of the world: "Apologies, chickens. Run."
Deadpool 3 is scheduled to open in theaters on November 8, 2024.
Every Marvel Movie Ever Made, Ranked From Worst to First
From the Captain America serial to Black Panther: Wakanda Forever, we ranked the entire history of Marvel at the movies.