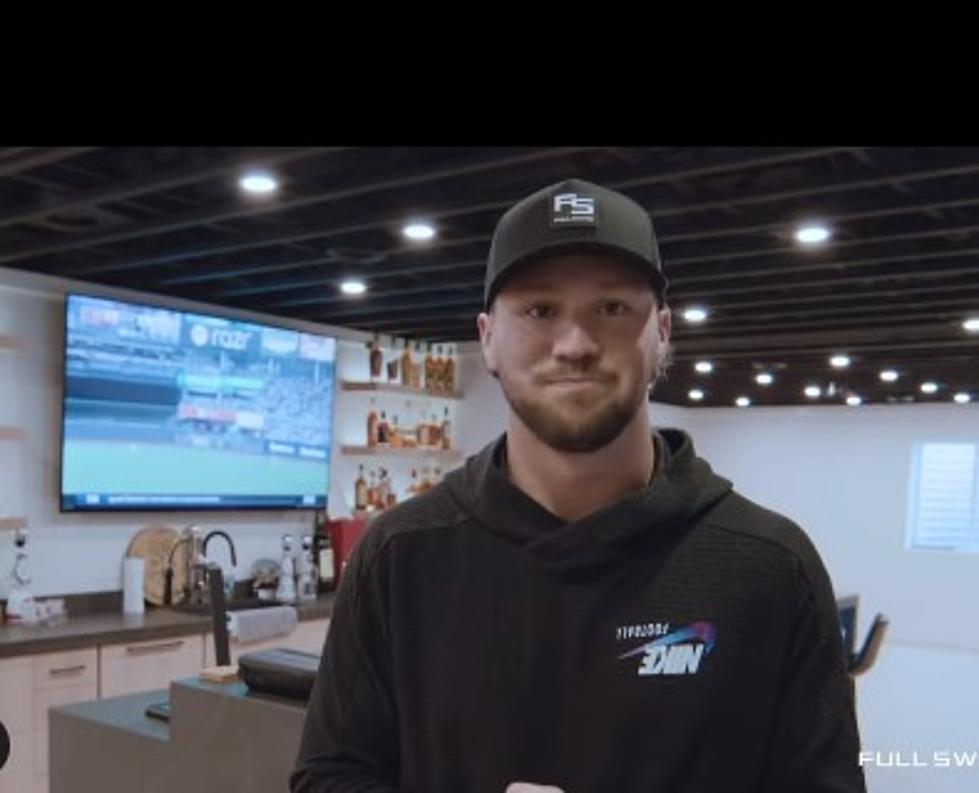 Someone Just Bought Josh Allen's Couch
Josh Allen Instagram
Interesting.
Josh Allen is sold his 'famous' couch and it is LOCAL PICKUP only.
For $4,320, someone bough Josh Allen's couch and it probably is the most cost-worthy 'souvenir'. By far, it is the most unique Josh Allen souvenir that someone in Buffalo has now. It is not a signed football, it is not a signed jersey, it is his couch. The couch itself was probably a couple of thousand dollars when he bought it, anyway.
The couch you might recognize from social media where Josh Allen would often do in-home interviews by.
Josh Allen donated the couch so that it could be auctioned off for charity. The couch sold on Sunday, August 20, 2023 and the money will go to the Oishei Children's Hospital. The couch is specifically labeled as LOCAL PICK UP ONLY.
Where does Josh Allen live?
Orchard Park, New York.
Josh Allen started building the house in 2022 and it has some really cool features including a massive outdoor pool house, an outdoor golf hole, a golf simulator and indoor pool. Allen took fans down to his basement to show off his golf simulator in a partnership with the company who made it, FullSwing.
Allen said that it was a must-have when he was building the basement. You have to see this basement, it is TWO levels. You can see the golf simulator on the lower level of the basement.  After football games, especially after a win Allen likes to have the guys over to hang out.
Full List Of Unsigned Free Agents From Last Year's Buffalo Bills
Step Inside The Ultimate "Billsmafia House" With These 17 Pictures
Check out the perfect view of the Bills stadium and the more than impressive collection of Bills memorabilia below.