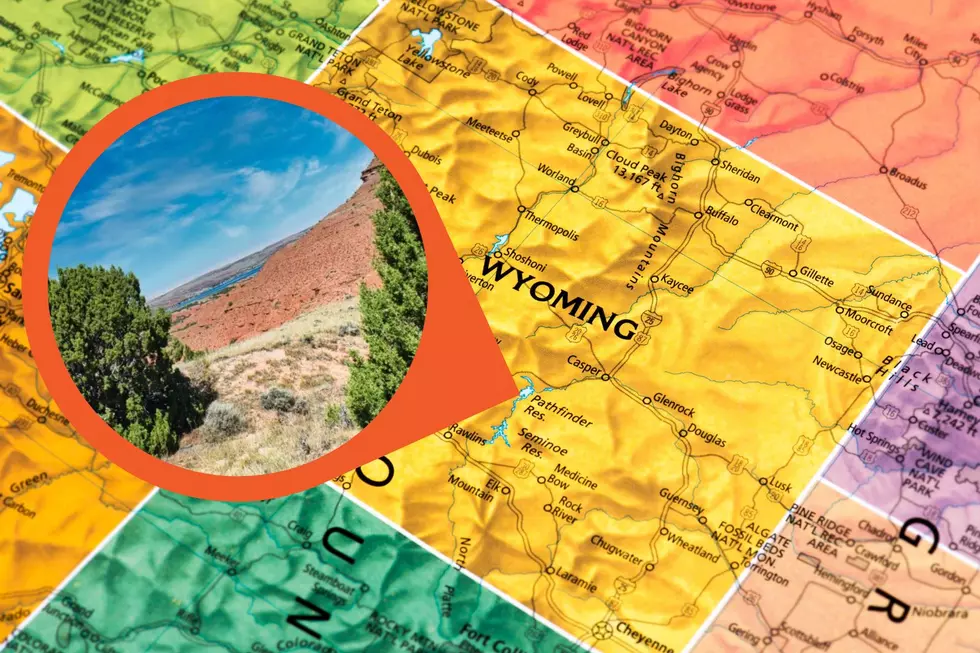 $1.5 Million Could Buy You A Huge Beautiful Chunk Of Wyoming
Landio.com/CANVA
Wyoming is the land of opportunity.
The opportunity I'm talking about is hunting, fishing, camping, boating and all other things outdoors.
If you happen to have an extra $1.5 million laying around, you can do all of those things on your 561 acres of Wyoming paradise.
The property is up for sale and Rebecca Williams is the realtor for a company called Landio (land is opportunity) that is based out of Texas and sells property all over the country.
The 561 acres of Natrona County, Wyoming land is quite impressive and overlooks Alcova Reservoir on Cottonwood Rd and is about 40 miles from Casper.
Can you imagine the possibilities if you were to score this land? There are signs of big game on the property and thousands of BLM acres next to it for hunting,  plenty of places you can camp, hike or even build your dream home. Don't forget that Alcova, Pathfinder and Seminoe Reservoirs are minutes away, giving you prime chances for fishing and water fun.
Unfortunately for me, I don't have $1.5 million laying around, but I can still dream about what I'd like to do with a chunk of land like that.
Making side x side riding trails
Different campsites
Picking the best spot for my dream house overlooking Alcova
Scouting the best hunting on the property
Exploring and searching for signs of history
The thought of it will get you excited, until you look at your bank account and see it's more of a fairytale than even a dream.
One lottery ticket can make this fairytale a reality, but if you don't play you can't win...right.
If you want to live in a dream world for a while, check out these pictures of the property that could be yours for $1.5 Million.
561 Acres In Natrona County, Wyoming For Sale
Fishing At Alcova And Seeing Wyoming's Beauty
A Historic Hike To Wyoming's Outlaw Cave
The drive into the canyon is quite the beautiful drive. It's not too far from Kaycee, but you'll need a vehicle with good clearance and suspension. When you arrive to the Outlaw Cave Campground, you're mind is blown from the size of the canyon. The drive and hike are worth every minute spent on the road to get there.