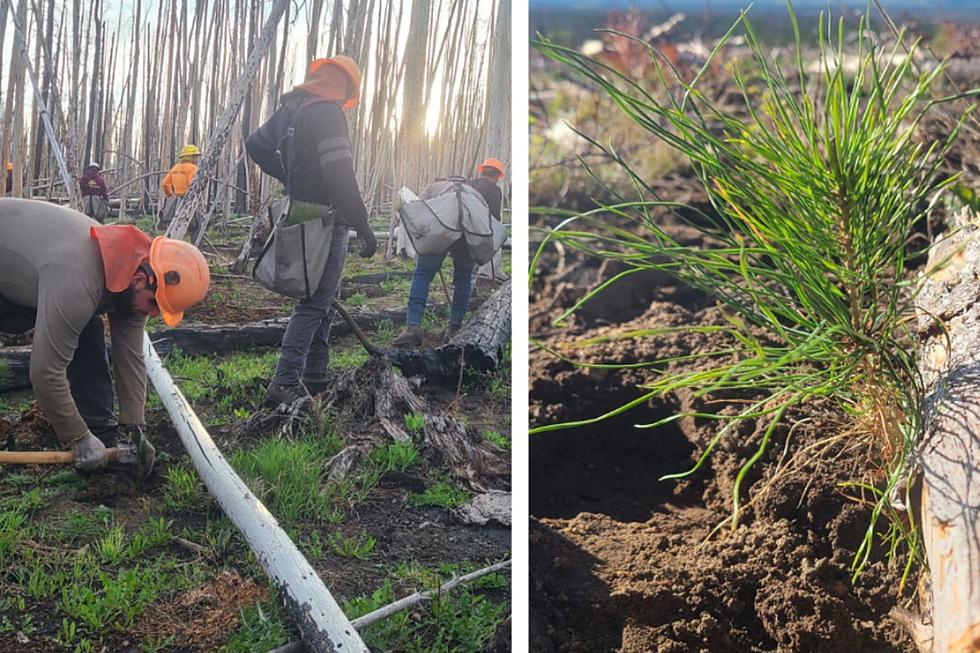 Go on a Field Trip with Medicine Bow Crew in Laramie
Medicine Bow-Routt National Forest
One of the best parts about school was the field trips. Next week, continue that tradition, professionally, of course, with the Medicine Bow National Forest (MBNF).
The MBNF is inviting the public to their annual monitoring field trip for the Landscape Vegetation Analysis on Wednesday, Sept. 13. They'll head to the Badger focus area in the Snowy Range, 35 miles southwest of Laramie off Highway 230. The all-day trip is to check the progress of the planting MBNF did in the Badger Creek fire area.
MBNF prepared 200 acres to plant about 300 acres of trees. The 2022 preparation included forest crushing and mastication; processes used in forestry management to cut, mulch, and reduce certain vegetation, and expose the forest floor to allow more nutrients, sunlight, and water for the trees planted in 2023. 
The planting is done in an area destroyed by the Badger Creek Fire in 2018. The fire began in June, and in a few days' time burned over 20,000 acres. Nearby communities were evacuated and the fire burned for much of the summer before it was contained. The cause of the fire still remains under investigation five years later. 
The field trip monitoring and reporting are the final phases for treatment in the vegetation analysis. The MBNF news release said the purpose of these final steps is to answer the questions: Did we do what we said we were going to do? Did we get the expected outcomes? Do we need to adjust future treatments?  
The meeting time and location for the field day are to be determined. The project area is about 45 minutes southwest of Laramie on State Highway 230. Field trip attendees need to provide their own transportation. Four-wheel drive is not necessary, though high-clearance vehicles are recommended. Dirt road terrain is gentle to moderate. 
Attendees need to bring appropriate clothing, footwear, food, and water for the trip. No restrooms or other facilities will be available for the all-day trip.  
The Forest Service asks for field trip participants to RSVP in order to receive necessary trip details or changes in field trip plans. To RSVP or if you have any questions, please contact Matt Schweich, LaVA Implementation Coordinator at matthew.schweich@usda.gov. 
Additional information about the LaVA project can be found on the MBRNF website. Notices, links to news articles, and additional resources are available on social media: @FS_MBRTB on Twitter or @FSMBRTB on Facebook.
Wyoming Wildfires
In the last decade, wildfires have ravaged Wyoming's Medicine Bow National Forest. Until 2023, it seemed to rain ash more often than water.