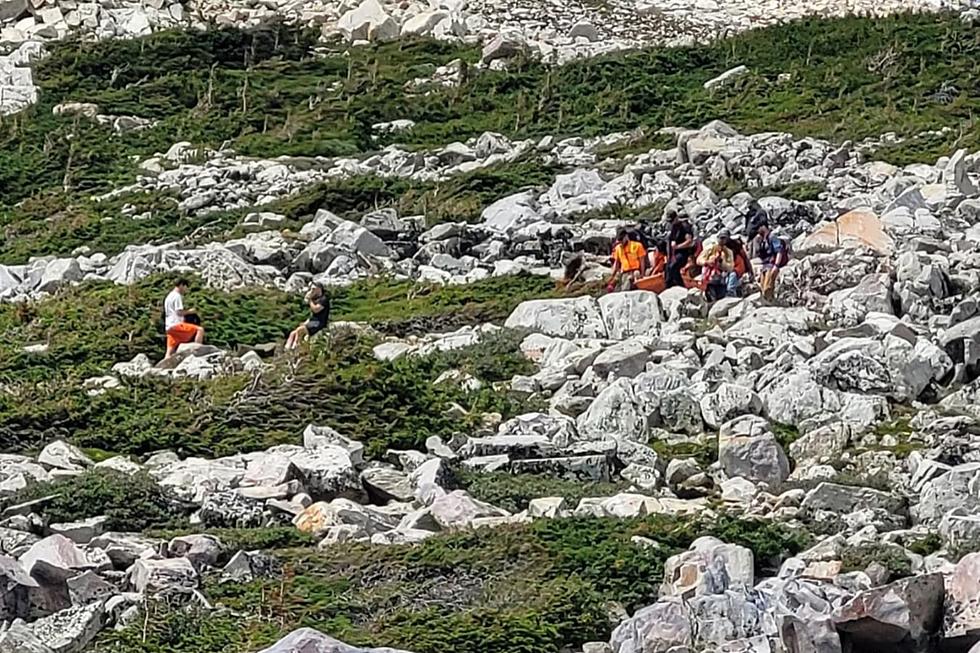 Medicine Bow Peak Trail Rescue Performed Sunday
ACSO/Facebook
A rescue mission was performed at Medicine Bow Peak on Sunday, to help an individual with a lower leg injury that was immobilized on the trail. First responders had to hike 1.6 miles up the trail while carrying medical equipment and recovery gear.
After treating the person on the trail, responders hiked back down the 1.6 miles, carrying medical equipment, recovery gear, and an immobilized patient. 
The Albany County Sheriff's Department, Albany County Search and Rescue, Laramie Fire Department/EMS, and Centennial Valley Volunteer Fire Department were all on-site to offer assistance. 
Liberty Boyer, president of Albany County Search and Rescue (ACSR) said their teams are deployed through the Sheriff's Office, either because someone was able to call 911 or used a personal locator beacon. Dispatch sends out an officer to assess the situation, who then determines what additional resources are needed.
ACSR has multiple specialized teams: drones, dogs, snowmobiles, horses, ATVs, and mountain bikes to name a few. Once the Sheriff's Office requests additional resources, the appropriate search and rescue team is deployed.
"We always have a litter available so if we have a subject that can't extricate themselves, we can get them out of the particular location based on what we know about the terrain and the subject's condition."
ACSR works with the ACSO, but the 50-member roster "Is 100% volunteer. We provide our own equipment, our own gear, and our time," Boyer said. 
Since January, ACSR has received 10 call-outs for search and rescue (that number does not count rescues performed by the ACSO or fire department). Search and rescue typically have 10-20 calls a year.
Boyer said the calls fluctuate based on seasons. The high-angle climbing rescue team is busiest in the summer, and snowmobliers, obviously once powder is on the ground. She said each type of Wyoming recreation brings calls: hunters, hikers, climbers, snowmobilers; all are in need of rescue on occasion.
"The misconception is that the people we rescue are inexperienced. That's typically not the case. You just never know when an accident will happen," Boyer said. Thankfully, the volunteers have a passion for their service, and Albany County can rely on them for any outdoor recreation gone awry. 
Hiking Trail Etiquette: Dos and Don'ts
We have countless, wonderful hiking and walking trails within easy reach of town. But being a Montanan means caring for your surroundings, AND others. Keep in mind these trail basics while enjoying the outdoors. Safe hikers are happy hikers.