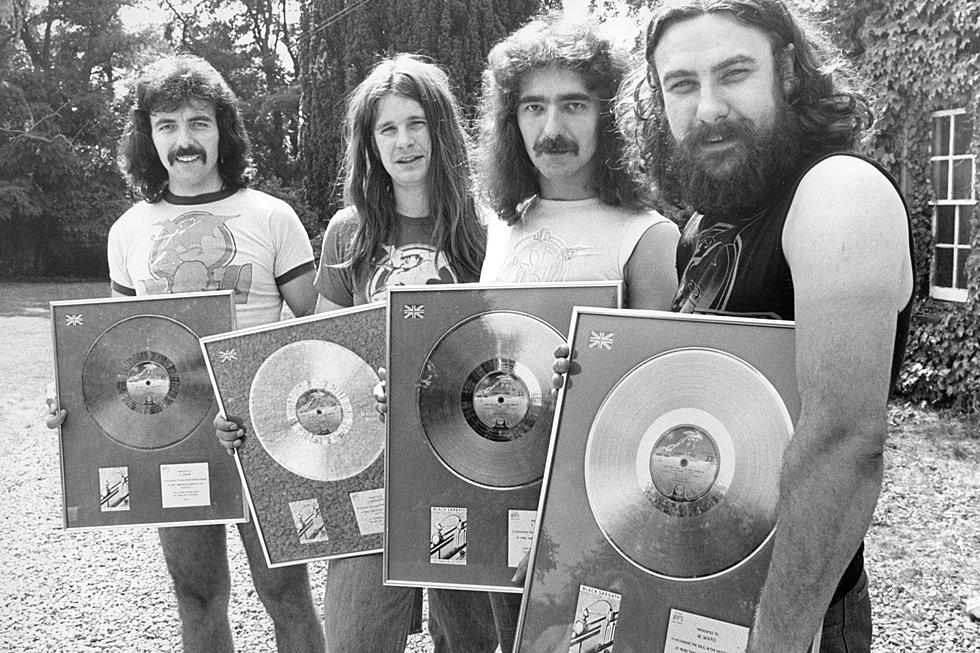 Why Black Sabbath Nearly Discarded Their Classic Song 'Paranoid'
Mirrorpix, Getty Images
Geezer Butler recalled the moment Tony Iommi played the song "Paranoid" to his Black Sabbath bandmates, and they initially refused to work on it.
The band's breakthrough single was a last-minute addition to their second album in 1970. Guitarist Iommi previously described it as a "filler," noting they had "never done a three-minute song before."
In a new interview with Classic Rock, bassist Butler said, "We were short on material, and Tony just kind of came up with the riff on the spot. But Ozzy and I thought it was too close to 'Communication Breakdown' by Led Zeppelin. ... We always loved Zeppelin in them days, sitting round on the floor smoking dope and listening to that first album. So when Tony came up with the riff to 'Paranoid,' me and Ozzy spotted it immediately and went, 'Nah, we can't do that!'"
But, he noted, "That's the thing about rock 'n' roll – everyone does that, especially when they're young and just starting out. It's putting your own stamp on it that counts. And Sabbath certainly did that."
Watch Black Sabbath Perform 'Paranoid' in 1970
Listen to Led Zeppelin's 'Communication Breakdown'
Butler also said that the young band still had a lot to learn in the '70s. "The fact that it became such a big hit for us – and is now probably our best-known song – says it all, really," he added. Its success led to some discomfort, though, especially when Sabbath appeared on British TV's leading pop music show.
"We felt like traitors," he said. "We weren't trying to appeal to the kids who watched Top of the Pops. … We felt so out of place. And at the gigs, we started getting a lot of screaming young kids. When they heard our other stuff they probably shit themselves and ran out."
Weird Facts About Rock's Most Famous Album Covers
Early on, LPs typically featured basic portraiture of the artists. Then things got weird.