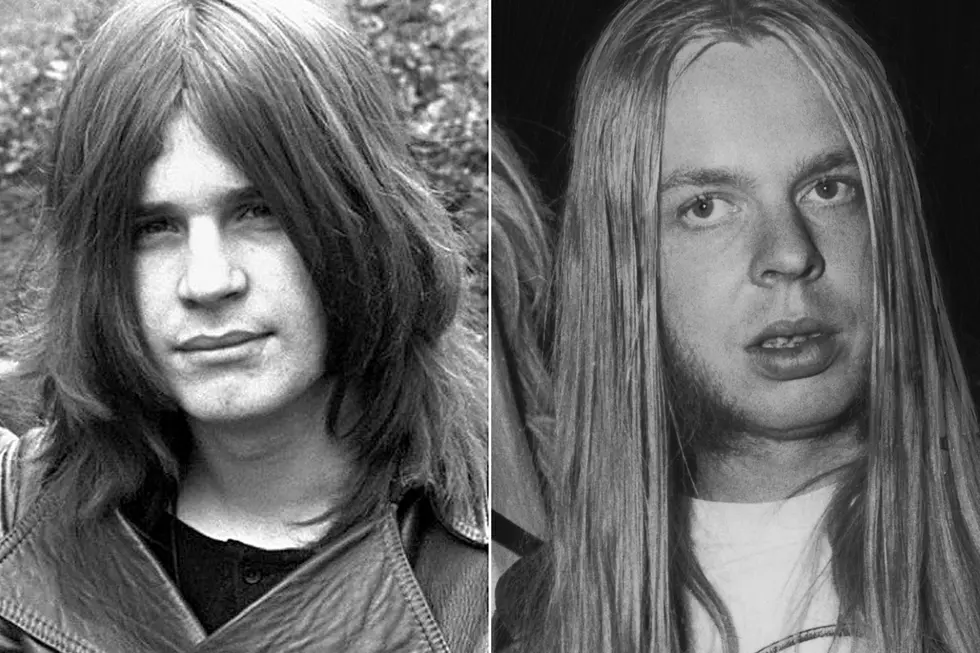 Rick Wakeman Struggles to Recall Comatose Black Sabbath Session
John Minihan / Chris Walter, Getty Images
Rick Wakeman explained why he was unable to remember what he played for Black Sabbath during a session for their 1973 album Sabbath Bloody Sabbath.
He happened to be working with Yes in a studio opposite the one Sabbath was using when Ozzy Osbourne asked for his help. In a recent Q&A session filmed by The Metal Voice, Wakeman explained why the amount of alcohol consumed – partly because the second studio had a 24-hour bar – meant he couldn't help his son Adam recreate the musical parts later.
"Ozzy said to me, 'I've got a couple of things that really need to be done on a keyboard on the album,'" Wakeman said. "Which was very unusual for a metal album at the time – It's as common as mud now. But he said, 'Would you come do it for us?'' I said, 'Yeah, I'll do it for you, no problem at all.'"
They arranged to record after Yes finished their session around midnight. "I went into the studio and they were all unconscious in a pile," the synth icon said. "I wasn't far off it. The only person who was less sober was the tape operator, a young lad who was terrified. He said, 'I've set it up where they want you to play it. … Ozzy said you'd know what to play.' I said, 'I haven't a clue!'"
You can watch the interview below.
Wakeman listened to the tracks in question a few times, worked out what he could contribute and tracked it. He remembered thinking: "Hopefully that'll work, and if it doesn't, I'm sure they'll let me know, and I'll come and do it again. ... And at that moment Ozzy opened his eyes and came forward a bit – and I'll change the adjective – he just went, 'Bloomin' brilliant!' – and then went unconscious again!"
More than two decades later, Osbourne hired Adam Wakeman, who called his dad to say, "Ozzy wanted to do a couple of tracks from Sabbath Bloody Sabbath that you played on. Can you tell me what you played?" Rick had to admit "everybody was comatose," to which Adam replied, 'Yeah, that's what Ozzy said." In the end, Rick Wakeman could only say, "Work it out – and when you do, let me know!"
Weird Facts About Rock's Most Famous Album Covers
Early on, LPs typically featured basic portraiture of the artists. Then things got weird.