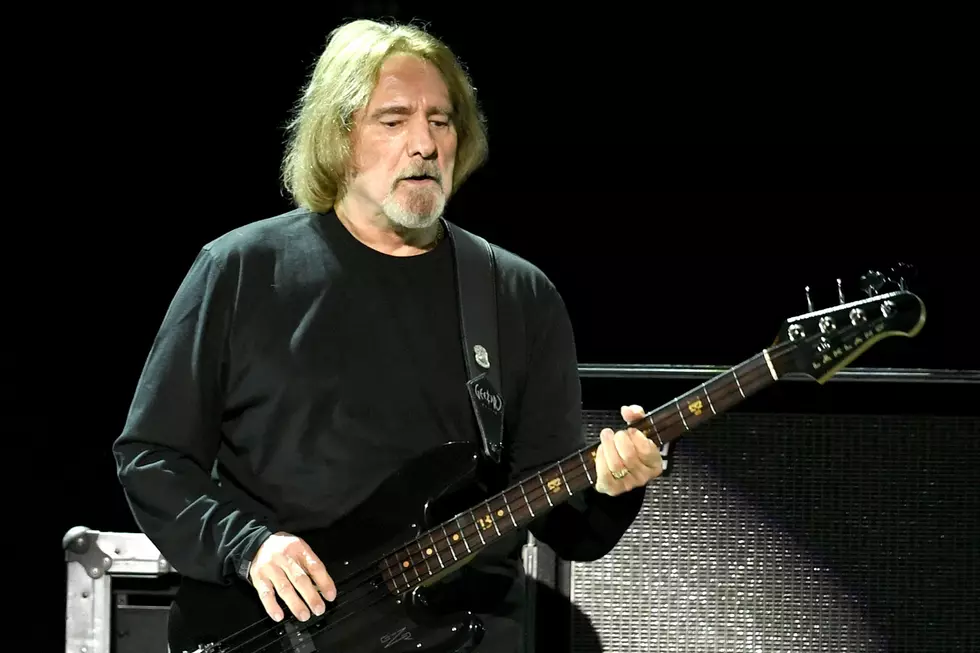 What Geezer Butler Would Change About Black Sabbath's History
Kevin Winter, Getty Images
Black Sabbath bassist Geezer Butler has revealed the one thing he'd change about his band's career.
During an appearance on The Rock Podcast With Denny Somach, the bassist looked back at his group's long history and was asked to find something he'd do differently.
"I'd like to have been more of a business person when we first started," Butler responded. "But of course, we didn't know anything about the music business or any business as far as that goes.
READ MORE: Geezer Butler Open to One-Off Black Sabbath Reunion
"I do wish that we had gotten a lawyer and an accountant right from the start," he noted, "so that we wouldn't have been so badly ripped off in the '70s like we were. … I think that's about the only change I'd make. I've had a great life, so there's not much I would change."
How Did Black Sabbath Get Ripped Off?
Like many young, naive musicians, Black Sabbath learned the harsh reality of the music business early in their career. They'd signed with manager Patrick Meehan and his company World Wide Artists at the dawn of the '70s. The band's first five albums – Black Sabbath (1970), Paranoid (1970), Master of Reality (1971), Vol. 4 (1972) and Sabbath Bloody Sabbath (1973) – were commercial successes, establishing them as heavy metal's preeminent act. Black Sabbath should have been flying high, yet their members were not receiving rock star-sized paychecks.
READ MORE: Black Sabbath's Debut: A Track-By-Track Guide
"I was busy looking at the women's backsides and everybody was drinking cognac, so it was all fine by me," drummer Bill Ward admitted decades later. "It was only a few years after Paranoid that we started asking, 'Er, where's all the accounting?'"
"We'd found out that we were being ripped off by our management and our record company," Butler detailed in a 2011 interview, noting that legal battles bled into the creation of Black Sabbath's sixth album, Sabotage. "Much of the time, when we weren't onstage or in the studio, we were in lawyers' offices trying to get out of all our contracts. We were literally in the studio, trying to record, and we'd be signing all these affidavits and everything. That's why we called it Sabotage -- because we felt that the whole process was just being totally sabotaged by all these people ripping us off."
Black Sabbath Albums Ranked
From Ozzy to Dio and beyond, we look at all of the band's studio LPs.