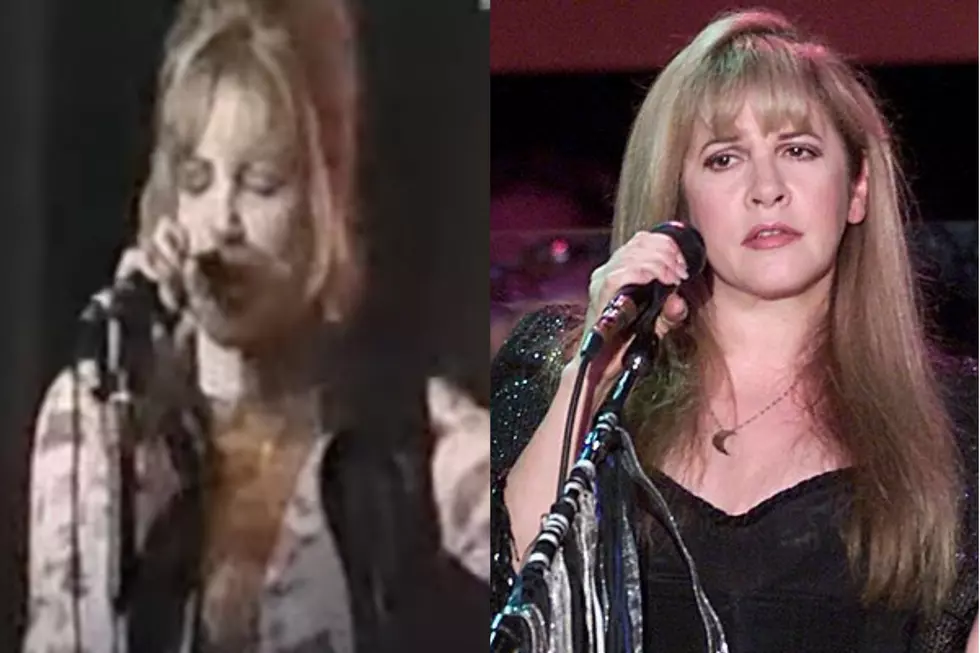 What Stevie Nicks Really Thought of Her '90s Replacement
YouTube / Kevin Winter, Getty Images
Fleetwood Mac hit the road with more replacement members than core members in 1994.
Without Stevie Nicks, Lindsey Buckingham or Christine McVie, Mick Fleetwood and John McVie toured with guitarist Billy Burnette, Traffic's Dave Mason and Bekka Bramlett, the daughter of '70s rock legends Delaney and Bonnie Bramlett.
Two years earlier, Bramlett had worked with drummer Fleetwood as a member of his solo Zoo band. When he asked her to join Fleetwood Mac, she answered with a resounding yes. But she was also aware, even if it wasn't directly expressed, that the position was meant to be temporary and that many fans might not be accepting of the new star-free lineup. "I knew my job was to get Stevie [who left in 1991] back," Bramlett recently told Rolling Stone.
"I wasn't a moron. I also knew this was a dangerous job when I took it. I knew I was facing tomatoes. But I didn't want to wear a top hat. I didn't want to twirl around. I wanted to be me. I even dyed my hair brown just so people in the cheap seats would know that Stevie wasn't going to be here. I didn't want anyone to be discouraged or let down."
Bramlett also firmly resisted performing Nicks' signature songs, like "Rhiannon" and "Dreams." She did "Landslide" for a brief time before covering John Lennon's "Imagine" in the set instead. "There is no replacing Stevie Nicks," Bramlett emphasized. "Everybody knows that."
Watch Bekka Bramlett Perform 'You Make Loving Fun' With Fleetwood Mac 
Nicks and Bramlett finally met when Bramlett was performing a later show. "The first thing she said was, 'Oh, I didn't know she was blonde. And she oversings,'" Bramlett recalled. "Everyone at the table said the same thing, so I know it's true. But it's OK. I still love her. She probably felt like I pissed on her tree. I can understand that. I'm a woman. I dig it. I understand it. I get it. I don't dig it, but I get it."
Fleetwood would later acknowledge the strangeness of his band's lineup during this era. "We ended up with a bunch of talented people playing good music, but they should not have been touring as Fleetwood Mac," he said in his 2014 memoir, Play On. "There were too many essential pieces missing from the machine this time. We were a totally different band, with only the original drummer and bass player, and our original name."
Fleetwood Mac Ex-Members: Where Are They Now?
Fleetwood Mac has had massive success, and a difficult time keeping a lineup together.