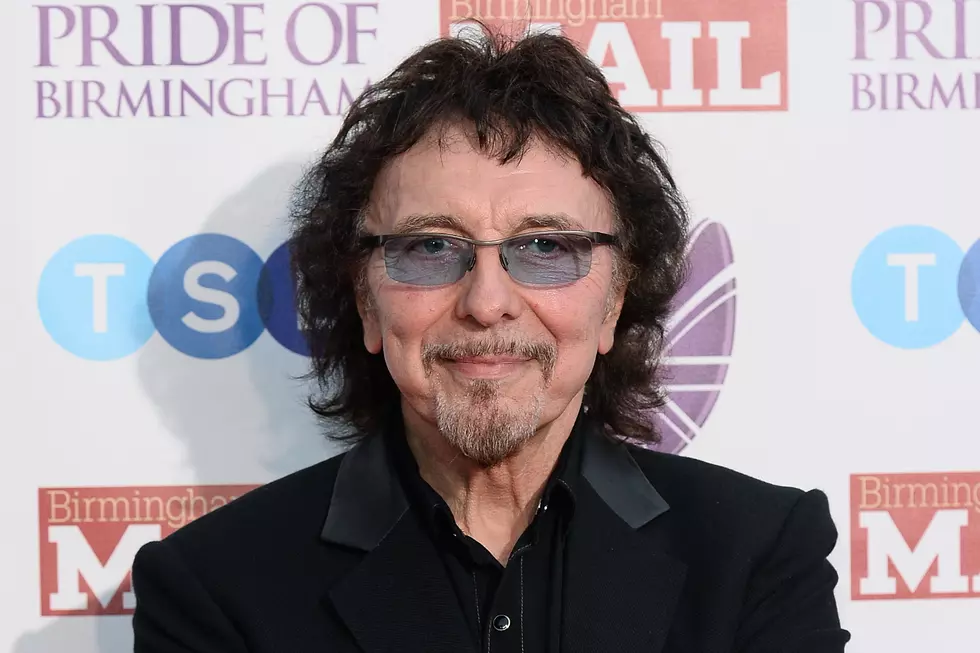 Tony Iommi Reveals Why Black Sabbath Turned Down Power Trip Offer
Jeff Spicer, Getty Images
Tony Iommi confirmed that Black Sabbath turned down an offer to perform as part of Power Trip, taking place in October.
The festival's lineup features some of the biggest names in hard rock and heavy metal history, including Guns N' Roses, AC/DC, Metallica and Iron Maiden. In an interview with SiriusXM's Trunk Nation, Iommi explained why Sabbath turned down the chance to be part of the event.
"It's hard because Ozzy [Osbourne]'s been going through a lot of stuff lately," the guitarist noted (via Blabbermouth). "He's in hospital and out of hospital, and he's really been fighting it; he really wants to get out there. But in my mind, it's very difficult to sort of say yes. I've gotta think of the people in the band as well. I've gotta think of Ozzy, if he's gonna be all right to do a show and whatever. So I wasn't that comfortable with it."
The irony, which Iommi pointed out, is that after Black Sabbath passed on Power Trip, Osbourne agreed to play the festival with his solo band.
"I didn't know Ozzy would be doing it on his own," Iommi admitted, laughing. "But it's great. I hope he can do it and that it'll be really good. He really wants to do it. And he's really trying to pull to get himself back. He's had to go through such a lot of hard stuff lately. It's such a shame, really. But he's still fighting there."
Aside from Osbourne's health issues, Iommi said he was also concerned about Black Sabbath's ability to live up to expectations. "If you're gonna go out, I want to do a good show," he explained. "I want to go out on the top and do it. I don't wanna just go and slap something together. And I'm not saying it would have been, but it could have been difficult."
Iommi further revealed that the decision to pass on Power Trip never got to the other Black Sabbath members. "We hadn't approached the others as far as doing it," he explained. "They might have said no. But it didn't get much further than me, really."
Still, that doesn't mean the door is completely shut on a Black Sabbath one-off reunion.
"I've certainly done the Commonwealth Games [in August 2022] with Ozzy, and that sort of happened. But to do a full show, you've gotta make sure everybody's in good shape because people are gonna remember you by that show," Iommi noted. "And I don't want our reputation to go downhill all of a sudden. If something goes wrong or somebody can't make it and we have to cancel … because I don't know everybody's health; I don't know how [drummer] Bill's [Ward] feeling these days. You just don't know. So I'd like to be sure. If you're gonna do anything, it's gotta be good, or [you should] not bother."
Black Sabbath Albums Ranked
From Ozzy to Dio and beyond, we look at all of the band's studio LPs.