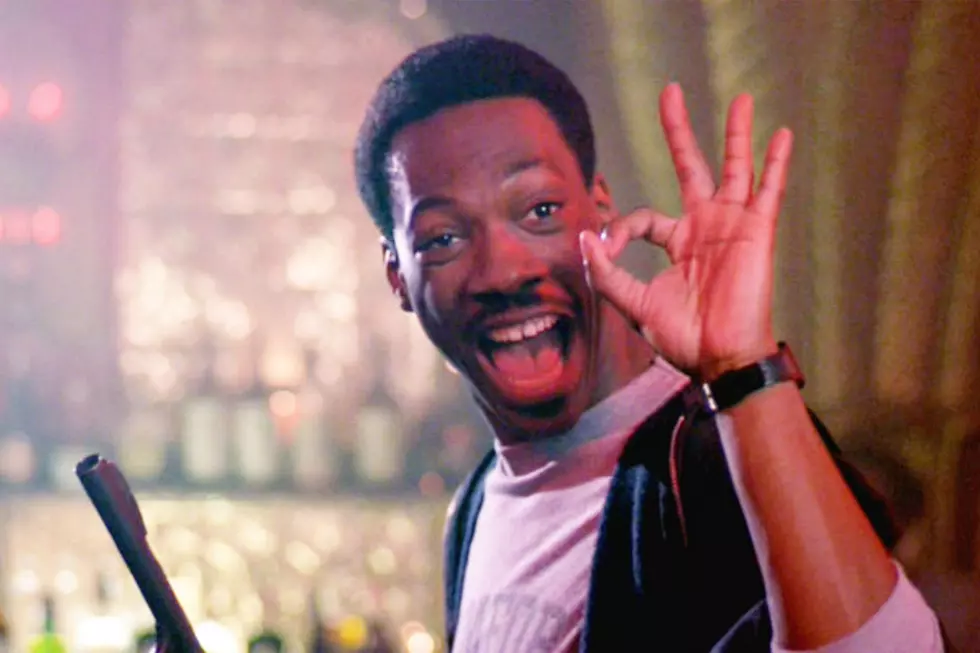 Eddie Murphy Is Axel Foley Again in First 'Beverly Hills Cop 4' Image
Paramount
What year is it?!?
Well, the calendar on my computer tells me it is 2023. But somehow, in the year 2023, there is a new Beverly Hills Cop movie, and it somehow stars Eddie Murphy as wise-cracking Detroit cop Axel Foley.
A fourth Beverly Hills Cop film has been in development for many years. (Beverly Hills Cop III, which was not a hit, came out in 1994.) Before this movie finally went into production, there was also a pilot for a Beverly Hills Cop TV series that featured Murphy as Foley in a cameo, and mostly focused on his son, played by Brandon T. Jackson.
While I went through my life assuming this project would never actually get made, here now is concrete evidence that it does indeed exist: The first official still from the film, officially dubbed Beverly Hills Cop: Axel Foley, which was just revealed by Empire. Take a look:
READ MORE: The Worst Movie Sequels Ever Made
Longtime Beverly Hills Cop franchise producer Jerry Bruckheimer told Empire of Murphy's return to one of his signature characters, "anytime he walks on set, you never know what you're going to get. And it's always pretty brilliant ... Every day he's there throws you back to the '80s."
Beverly Hills Cop: Axel Foley will make Murphy's second recent legacyquel to one of his '80s comedy classics. He previously made Coming 2 America, a sequel to 1988's Coming to America. That movie was produced by Paramount and was expected to play in theaters, but during the pandemic Paramount sold the film to Amazon, who then released it on their Prime Video streaming service. So to what extent the movie was a "hit" or a "flop" is sort of hard to gauge. (The movie got so-so reviews from critics.) The new Cop sequel was directed by Mark Molloy and written by Will Beall, Tom Gormican, and Kevin Etten. The cast includes fellow returning franchise veterans Judge Reinhold and John Ashton as Beverly Hills cops Rosewood and Taggart, plus Paul Reiser as Foley's partner from Detroit, and Bronson Pinchot as the immortal Serge.
Beverly Hills Cop: Axel Foley is scheduled to premiere on Netflix in 2024.
Forgotten Movie Sequels
Although few of them are remembered well (or at all) these sequels all exist.
Gallery Credit: Josh Spiegel