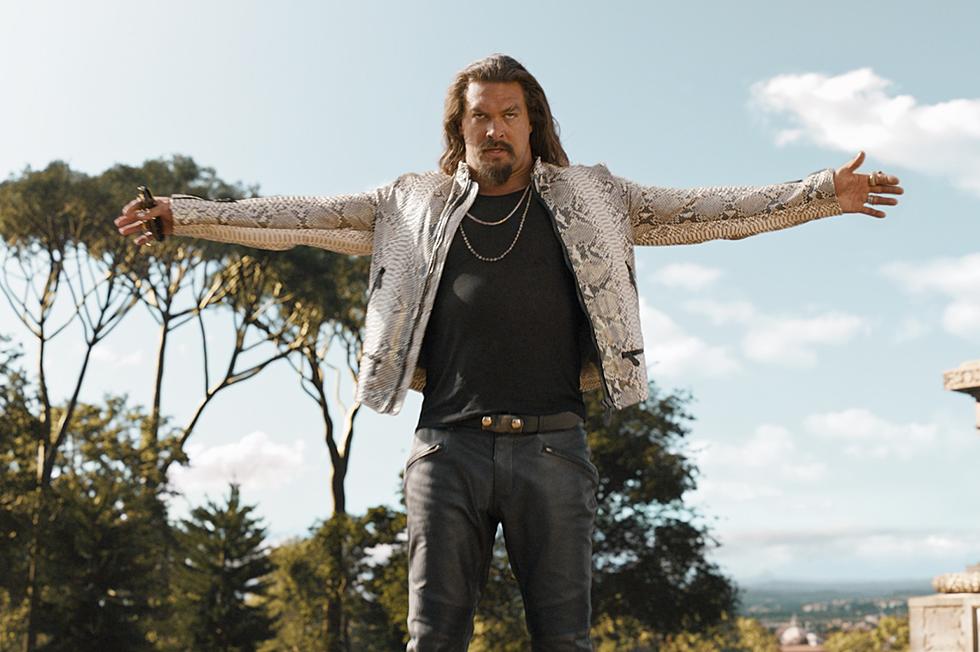 The 'Fast X' Final Trailer Is More Than Four Minutes of Car Mayhem
Universal Pictures
We're in the home stretch to the release of Fast X, the tenth and penultimate film in the Fast & Furious franchise. (Or maybe not, according to Vin Diesel at the recent premiere.) Whether there is one more of these sequels or ten more, this one is about an elaborate revenge plot executed by a new villain played by Jason Momoa. The final trailer for the movie explains it all: The drug dealer Dominic Toretto and his team took down in Fast Five had a son, who turns out to be Momoa's Dante. He's understandably perturbed that his family business lies in ruins, and so he sets out to destroy Dom and his family.
Take a look at the final Fast X trailer below, which is four and a half minutes of non-stop ridiculous fights, cars, and stunts. There may be a new director this time — Louis Leterrier, taking over for Justin Lin, who quit the film shortly after production began — but it looks like this movie has the same level of over-the-top action. Check it out below:
READ MORE: The 10 Most Ridiculous Action Movie Cliches
Here is the film's official synopsis:
In 2011's Fast Five, Dom and his crew took out nefarious Brazilian drug kingpin Hernan Reyes and decapitated his empire on a bridge in Rio De Janeiro. What they didn't know was that Reyes' son, Dante (Aquaman's Jason Momoa), witnessed it all and has sp ent the last 12 years masterminding a plan to make Dom pay the ultimate price. Dante's plot will scatter Dom's family from Los Angeles to the catacombs of Rome, from Brazil to London and from Portugal to Antarctica. New allies will be forged and old enemies will resurface. But everything changes when Dom discovers that his own 8-year-old son (Leo Abelo Perry, Black-ish) is the ultimate target of Dante's vengeance.
I like that it says Dante spent 12 years masterminding his plan, which would mean Fast X takes place in the present day. But that would mean yet another time jump in the already unbelievably convoluted Fast & Furious timeline, because the last movie, F9: The Fast Saga came out in 2021 but it was technically set in 2019. (The years these movies took place in is all jumbled because the third film, Tokyo Drift, technically takes place after the sixth film, Fast & Furious 6.) So either four years has passed within the world of these movie, or Dante hasn't spent a dozen years getting ready to get his revenge. We'll see when Fast X premieres in theaters this Friday.
All of Dominic Toretto's Super Powers in Fast & Furious
Dominic Toretto is a superhero. Or possibly an alien. Either way, he's definitely not human. And here is a list of all of his magical powers.