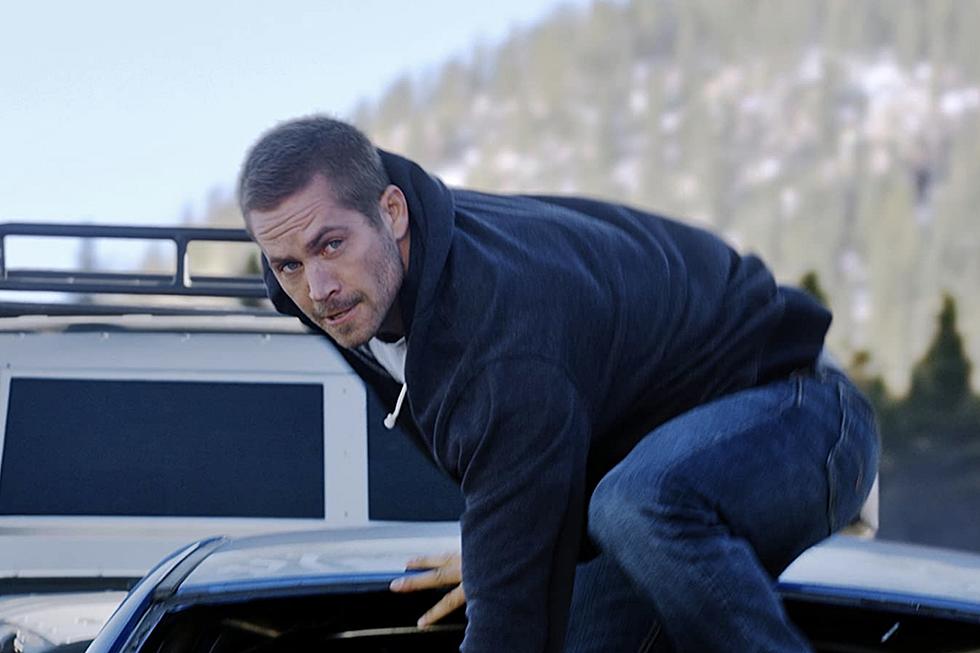 Vin Diesel Says 'Fast X' Will Say Goodbye to Paul Walker's Character
Universal
Paul Walker has always been a huge part of the Fast franchise. The tenth entry will be no different, and will apparently pay tribute to his character, Brian O'Conner, in some way.
Of course, Walker tragically passed away in a car accident nearly ten years ago now, during production on Furious 7. That movie was completed with the help of the Walker's brothers serving as stand-ins. From that point on Brian mostly disappeared from the franchise, although he has been alluded to numerous times in the films that followed.
So will he appear in some form in Fast X, supposedly the final (two-part) film in the franchise? In a new interview with Total Film, Vin Diesel confirmed suspicions that Brian will be involved somehow...
That moment in 2013 when the world was struggling with his loss, the studio made a very bold and righteous and daring decision to keep Brian O'Conner alive. I will give you this without spoiling anything: I couldn't imagine this saga ending without truly saying goodbye to Brian O'Conner.

 
READ MORE: All the Fast & Furious Movies, Ranked From Worst to Best
Diesel also spoke a little bit about what kind of concepts the franchise will play with going forward in this same Total Film interview...
I've spent a lot of time putting my ear to the ground, and getting a sense of what the true fans have desired, and what their feelings are, and also just a 50,000ft view of how a saga should end – with dignity and integrity. Everything has led us to this point ...  If you think of a car as representing freedom, the antithesis of that is AI – it's driverless cars. Somewhere in there will lie the contrasting themes, the philosophies that will be at war in this finale.
Fast X is scheduled to open in theaters on May 19. It is the first of two movies that are supposedly intended to conclude the franchise once and for all.
The Most Anticipated Movies of 2023`
Here are 20 of the biggest and most exciting titles coming to theaters in 2023.