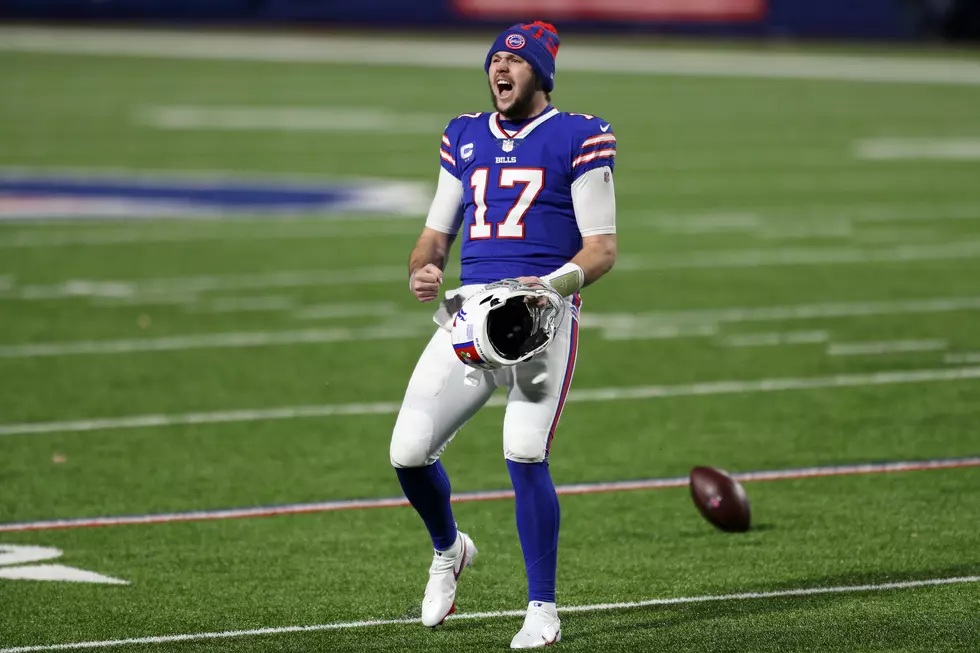 Josh Allen Tweet Teaches Buffalo School Kids a Lesson in Social Media
Getty Images
There are a few kids in one Western New York classroom who learned a lesson today, thanks to Josh Allen.
The Bills Mafia Babes group tweeted on behalf of one of their members, looking to get a response from Josh Allen.
The teacher was hoping to demonstrate a lesson in the power and reach of social media.
They posted about a project their class was doing in ELA, where students created some Buffalo Bills images. The teacher then said she would share them on social media to see how many people shared them, commented, or reacted.
The teacher's objective with the project was to show the power and reach of social media, both good and bad.
To increase the stakes, the teacher told her class if Josh Allen reacted to the tweet, she'd treat them to a pizza party.
Something tells us that Josh Allen must love kids and pizza (and Twitter) because this morning he responded to the tweet, after it has been retweeted by Bills writer Ryan Talbot.
The kids drew pictures related to the Buffalo Bills and their favorite players. Some of the kids' versions of the Buffalo Bills logo is far better than Josh Allen's attempt at it.
No word yet on how excited the kids are for free pizza. Based on Josh Allen's GIF response, he seems pretty excited to have helped out.
It's a good reminder of just how social media works -- sometimes it just takes the right person noticing to make something happen.
13 Things Buffalonians Got REALLY Hyped For
Buffalo is a hype town -- you've probably heard someone say that before.
Take a look back at 13 things Buffalo was SO hyped for.
10 Most Haunted Places In Western New York
Check out 10 of the most haunted places in Western New York.
KEEP READING: Here are the most popular baby names in every state
Using March 2019 data from the
Social Security Administration
,
Stacker
compiled a list of the most popular names in each of the 50 states and Washington D.C., according to their 2018 SSA rankings. The top five boy names and top five girl names are listed for each state, as well as the number of babies born in 2018 with that name. Historically common names like Michael only made the top five in three states, while the less common name Harper ranks in the top five for 22 states.
Curious what names are trending in your home state? Keep reading to see if your name made the top five -- or to find inspiration for naming your baby.
LOOK: The most famous actress born the same year as you
Many of the actresses in this story not only made a name for themselves through their collection of iconic performances, but also through the selfless, philanthropic nature with which many of them approached their stardom. In an age of flipping the script on societal norms, many of these actresses are using their voices and platforms to be advocates for those who are otherwise unheard.