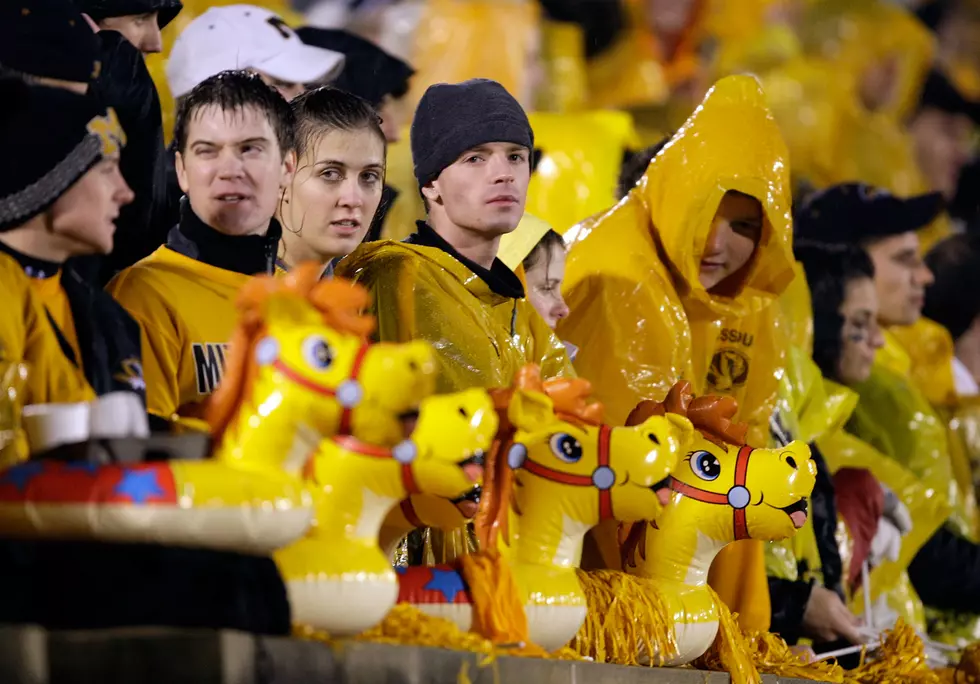 Major Storm Could Help Wyoming Ground Missouri's Star QB
Jamie Squire, Getty Images
The remnants of Tropical Cyclone Gordon are headed to the heartland this weekend and the storm could wreak havoc on Wyoming's game at Missouri tomorrow.
A Flash Flood Watch is in effect for Columbia, Mo. and the surrounding areas through Sunday morning. Heavy rainfall is expected throughout the weekend. Forecasters estimate the region could receive over five inches of rain on Saturday.
If the game is not delayed or postponed, the weather may play to Wyoming's advantage. The Cowboys defense is hoping to stifle Missouri quarterback Drew Lock, who has been hyped as a potential Heisman Trophy candidate.
Missouri is a 19.5-point favorite headed into tomorrow's matchup. If the Pokes can pull off the upset, it will mark the 14th time that Wyoming head coach Craig Bohl has beaten Missouri. As a player, position coach, and coordinator at Nebraska, Bohl had a record of 13-1 against Mizzou.
Kickoff is scheduled for 5 p.m. mountain time and the game will be televised on ESPNU.