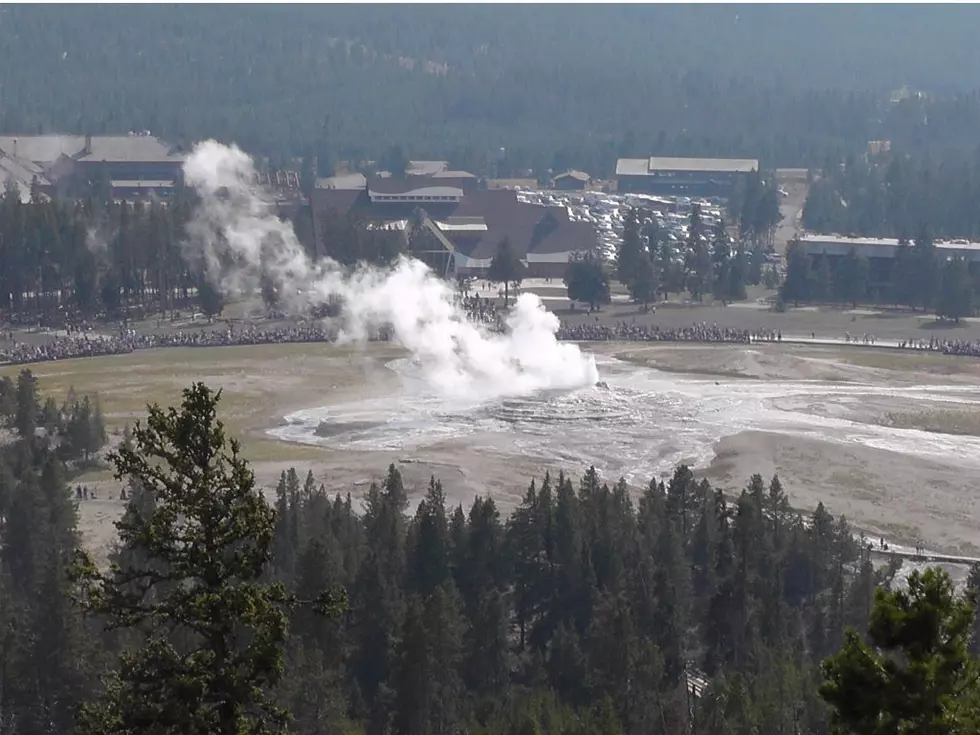 Man Severely Burned After Falling Into Yellowstone Hot Spring
Kevin Koile - TownSquare Media
A man suffered severe burns after falling into thermal water near the cone of Old Faithful Geyser, the National Park Service said Monday.
The incident happened late Sunday.
Cade Edmond Siemers, a 48-year-old U.S. citizen currently living in India, suffered severe burns to "a significant portion" of his body.
According to the release, Simers told rangers that he had gone for a walk off a boardwalk without a flashlight and fell into a hot spring. He got himself back to his hotel room before calling for help.
First-responders suspect Siemers had been drinking before the incident, according to the release.
Siemers was taken by ambulance to West Yellowstone Airport and then flown on a plane to Idaho Falls. He is being treated at a burn center in Idaho.
According to the park service, this is the first serious injury in a thermal area in two years. In June 2017, a man sustained severe burns after falling into a hot spring in the Lower Geyser Basin. The year before, a man left a boardwalk and died after slipping into a hot spring in Norris Geyser Basin.