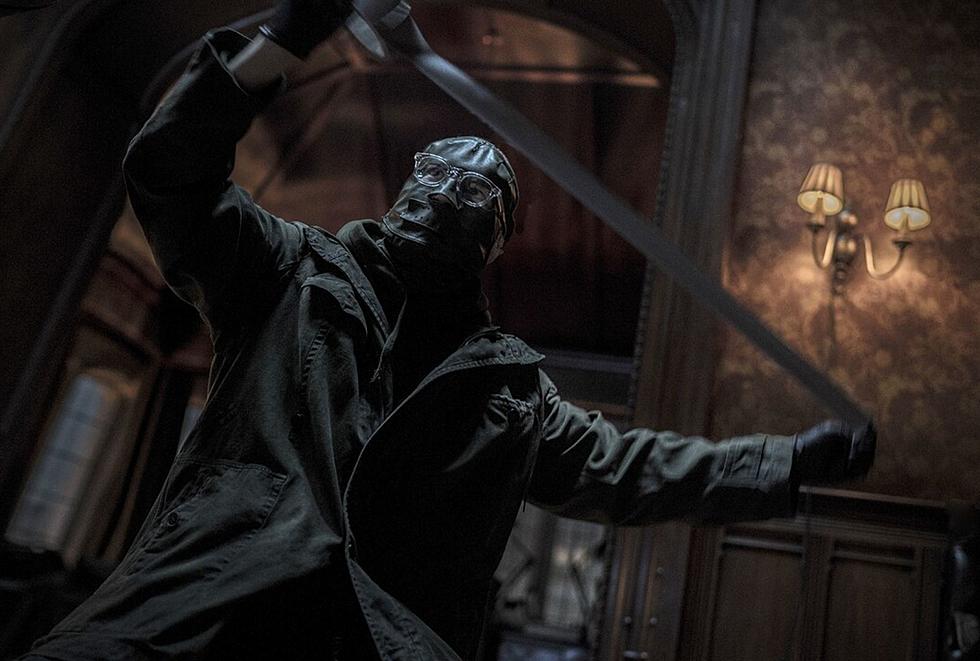 Matt Reeves Says 'The Batman' Will Make Fans Empathize With the Riddler
Warner Bros.
We're only a few days away from the release of Matt Reeves' highly anticipated superhero film The Batman, and the director continues to tease just how unconventional this DC flick will be. In a recent interview with the Toronto Sun, Reeves revealed that his movie will present us with a fresh take on the Riddler, a devious villain who — in this case — is portrayed by Paul Dano.
"When I started, I was thinking I wanted to make sure that the story was personal to Batman," said Reeves. "So I thought this serial killer could be leaving correspondence to him and he could be leaving puzzles and cyphers — like the Zodiac [killer] did — and I thought that would be really chilling. Suddenly it was, 'Oh, puzzles and cyphers — that sounds like the Riddler.'"
Reeves continued to describe Dano's interpretation of the character as "a version of the Riddler like you've never seen before. I think that Paul is so scary in the film, but you have empathy for him, too. You start to see how he arrives at this place. I think what he does with it is really special. I'm so excited for people to see it."
Edward Nigma, AKA the Riddler, is one of Batman's most iconic adversaries, and it's exciting that Dano is adding his own complexities to the role. He stars alongside Robert Pattinson as Batman, Zoe Kravitz as Catwoman, Colin Farrell as the Penguin, Jeffrey Wright as Jim Gordon, and Andy Serkis as Alfred Pennyworth.
The Batman arrives in theaters on March 4.
Every Movie Batman Actor, Ranked From Worst to Best
From Lewis G. Wilson to Robert Pattinson, we ranked them all.