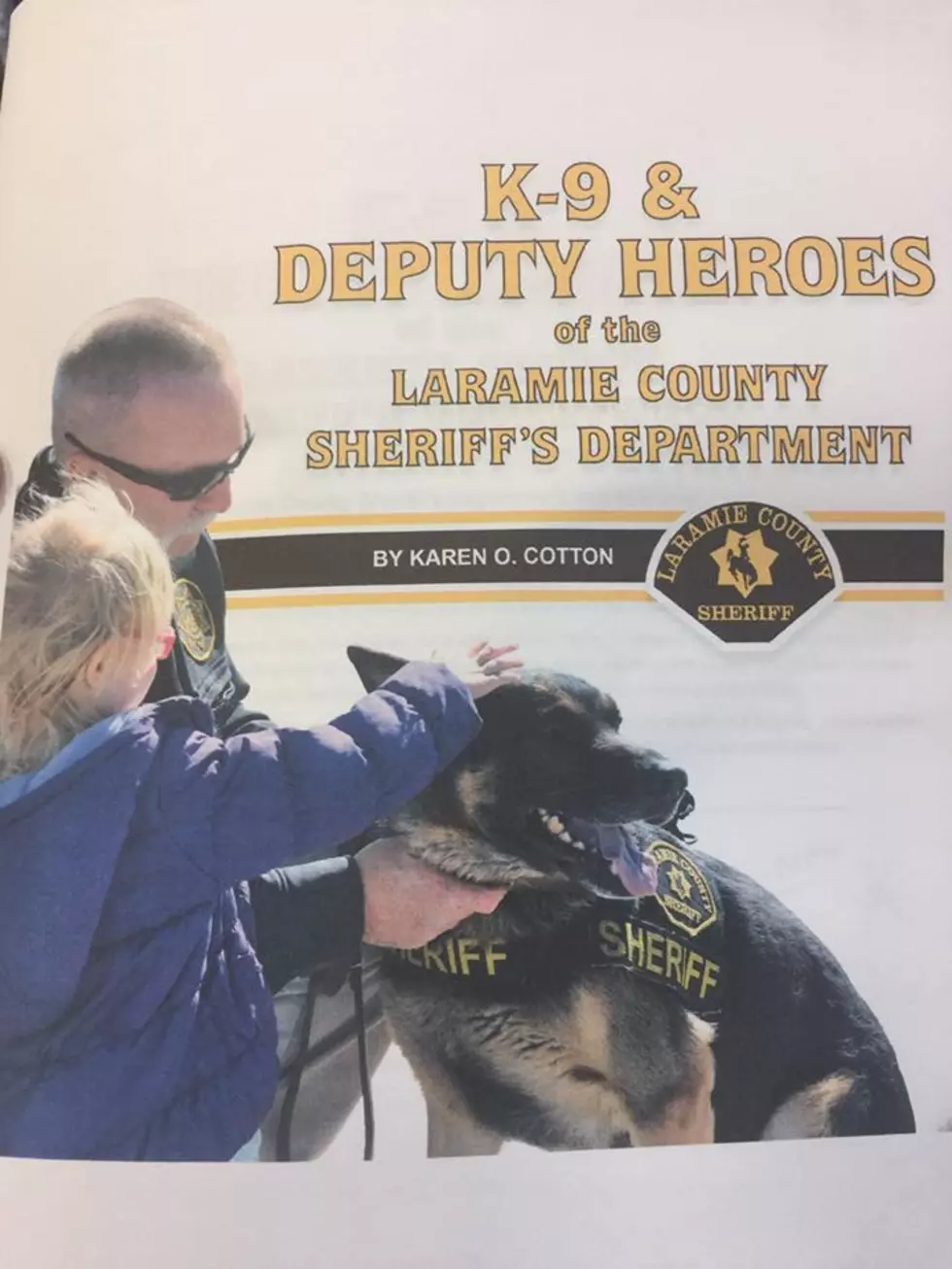 New Book Features Laramie County's K9 Heroes in Blue
The brave, terrifying, and sweet dogs of the Laramie County Sheriff's Department now have a book written about them.
Cheyenne author Karen Cotton spent two years following the dogs and the human police officers who train them. She chronicles the moment the dogs arrive in America from the Ukraine, where they are bred, to their daily adventures as police officers.
The book is hardcover and about the size of a children's book. It is filled with pictures and stories that are fun for both adults and children to read.
Cotton will be in the Cottonwood Room of the Laramie County Library, 2200 Pioneer Ave in Cheyenne, Tuesday, June 6th, from 6 p.m. to 7:30 p.m. along with the dogs and deputies featured in her book.
The proceeds from the book sales go toward the Laramie County Sheriffs K9 program. That money will continue to train current dogs, and bring new K9 officers to out community.
Yes, you and your kids will be allowed to pet the dogs. But not the human police officers.