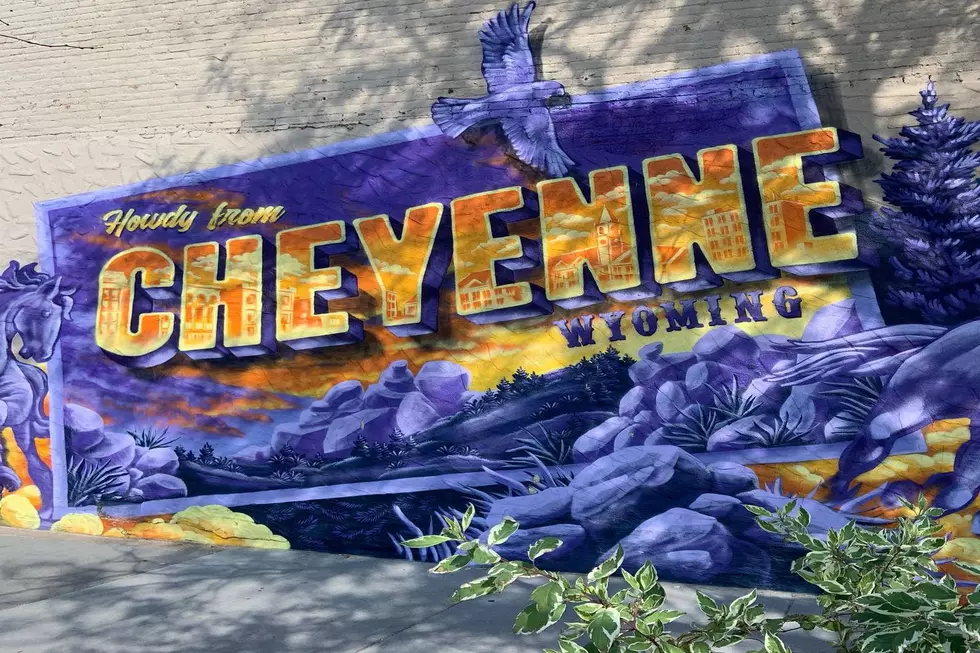 No Plans This Weekend? Here's What's Happening In Cheyenne
Courtesy Of Joseph Beavin
Remember last week when I was telling you about how great the weather was going to be Sunday through today and we made it past the cold snap? Well, that's a tale of two weekends as we have a winter storm moving in tonight and we're going back to Winter. Nonetheless, thank you, faux Sping, it was nice while you stuck around. Maybe bring a little more sunshine and a little less wind next time.
So, Old Man Winter coming back, but that shouldn't stop us too much, just a little snow and colder temps. That means you can still go and find fun things to do this weekend.
Rush Archives At The Outlaw Saloon
This is the show to check out if you're a fan of Rush. Rush Archives is a Rush tribute band and will have you up and moving at the Outlaw tonight. Tickets are 10 bucks in advance, and 15 bucks at the door.
Cheyenne Winter Farmers Market
Watch out, Downtown Cheyenne! The Winter Farmers Market is hitting the Depot this weekend. It's the place to get all the locally sourced items you could want. Downtown Cheyenne will be hopping Saturday morning.
Battle Of The Bands At The Lincoln
Saturday Night is Singer/Songwriter night at the Battle of The Bands. That's the theme they're going for at least, this month. Last month they had the best of the best for rap and hip hop, this weekend should have a different, but still awesome energy as we see some great local musicians hitting the stage.
If you're an aspiring gardener, this is your chance to show you have a green thumb, the Laramie County Library has seeds for different garden items that do well in our climate that you can take home for free. Just a limit of 12.
Like old books? Great, they'll have you covered. Like looking through books? Even better, they still have you covered. They're suggesting to bring a bag or box because you're going to want to bring home a ton of books.
Live Music At Black Tooth Brewery
If you're looking to kick back with a beverage and some tunes, Black Tooth has you covered tonight. Loren Woodin will take the stage from 6-9 pm.
Yes, You Can Stay in this Encampment, Wyoming Forest Ranger Cabin
Look How Much Cheyenne Has Changed In 15 Years!
A trip all the way back to 2007. Get your baggy jeans ready.