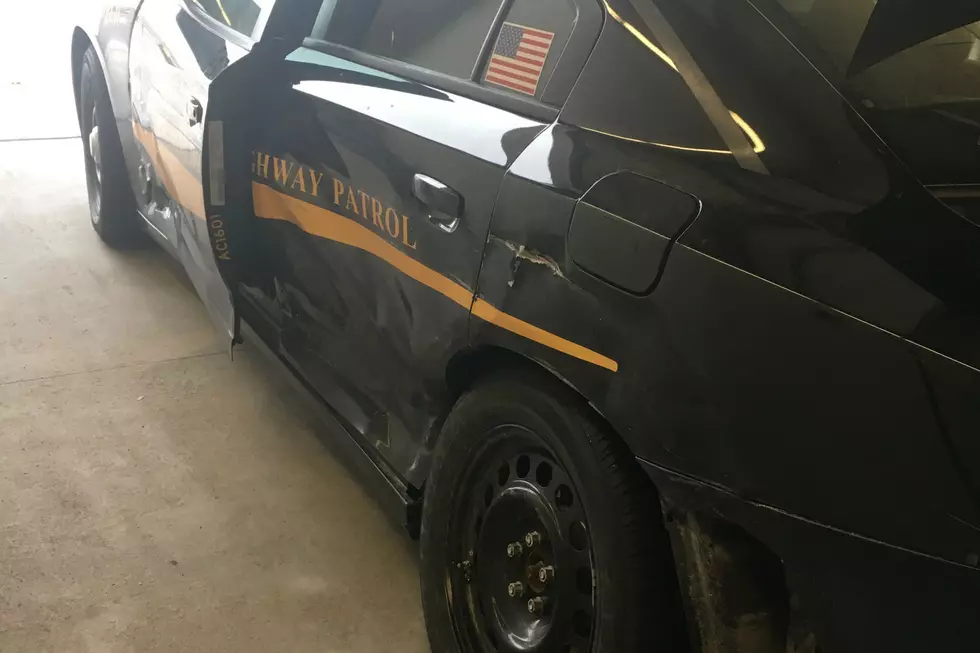 Parked Wyoming Highway Patrol Vehicle Struck on I-25 Near Douglas
Wyoming Highway Patrol
A Wyoming Highway Patrol vehicle was struck on Interstate 25 near Douglas as troopers were investigating a prior crash Wednesday.
Troopers were inside their vehicle, parked on the southbound lane shoulder when a 2013 Dodge Challenger collided with their patrol car.
The driver of the Challenger, who has not been identified, lost control of his vehicle on a slush-covered roadway and collided with the patrol vehicle.
Highway Patrol troopers inside the vehicle suffered minor injuries.
It's unclear if any citations were issued. The Wyoming Highway Patrol is using the incident as an opportunity to remind drivers to slow down during poor road conditions and to move over for all emergency vehicles.
Drivers can find up-to-date road conditions with the 511 mobile app or at the WyDOT website.