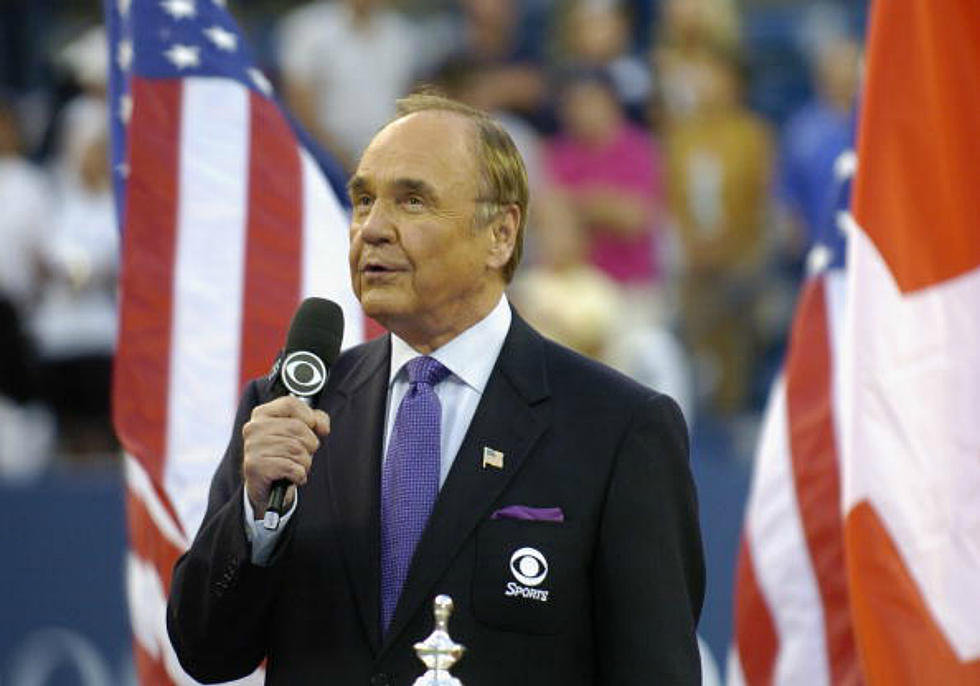 Remembering Dick Enberg's Epic 'Wyoming State' Prank
A. Messerschmidt, Getty Images
Sports fans around the world are mourning the loss of a legend today. Hall of Fame broadcaster Dick Enberg passed away at the age of 82.
During his 60-year career, Enberg handled play-by-play duties for several sports, including baseball, basketball, boxing, football, golf, horse racing and tennis. Over the years, his signature "Oh, My" became one of the most iconic and enduring catchprases in sports.
Enberg also masterminded one of the greatest April Fool's pranks of the 1970s. While calling college basketball games for NBC, Enberg and Al McGuire duped fans across the country by ranking the fictitious Wyoming State University Porcupines in their Top 25 poll.