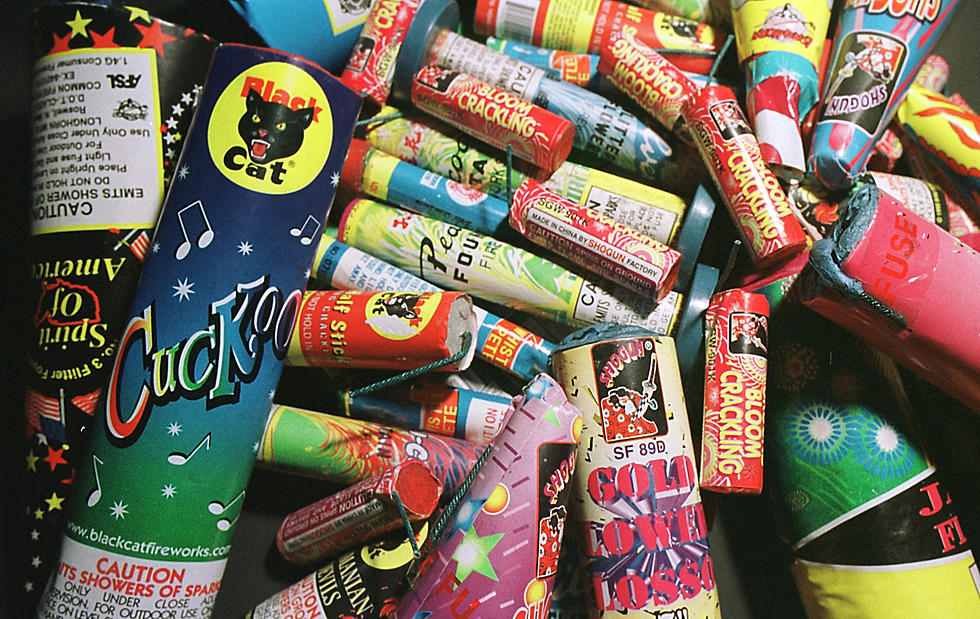 REMINDER: Consumer Fireworks Are Illegal in Cheyenne
Michael Smith, Getty Images
Cheyenne residents looking to celebrate Independence Day with a bang may get a bust if they decide to shoot off fireworks in the capital city.
While you can use sparklers, smoke devices, and novelties on your private property, the use of consumer fireworks within city limits is illegal.
Police say violators found in possession of consumer fireworks will have them confiscated and could be issued a citation with a possible fine.
"This includes possession of black cats, roman candles, and screaming mimis," police said in a Facebook post.
"You can't possess or sell any fuzz buttles, snicker bombs, or zippity do das," they added. "And in no way can you light up some spleen splitters, whisker biscuits, hoosker doos, hoosker don'ts, cherry bombs, nipsy daisers, with or without the scooter stick, or single whistlin' kitty chasers."
Instead, police encourage you to leave the pyrotechnics to the professionals and take in Cheyenne's annual fireworks show presented by Cheyenne Frontier Days and the City of Cheyenne, which gets underway at 9:35 p.m. on the Fourth of July.
RELATED:
7 Ways to Celebrate the 4th of July Without Fireworks