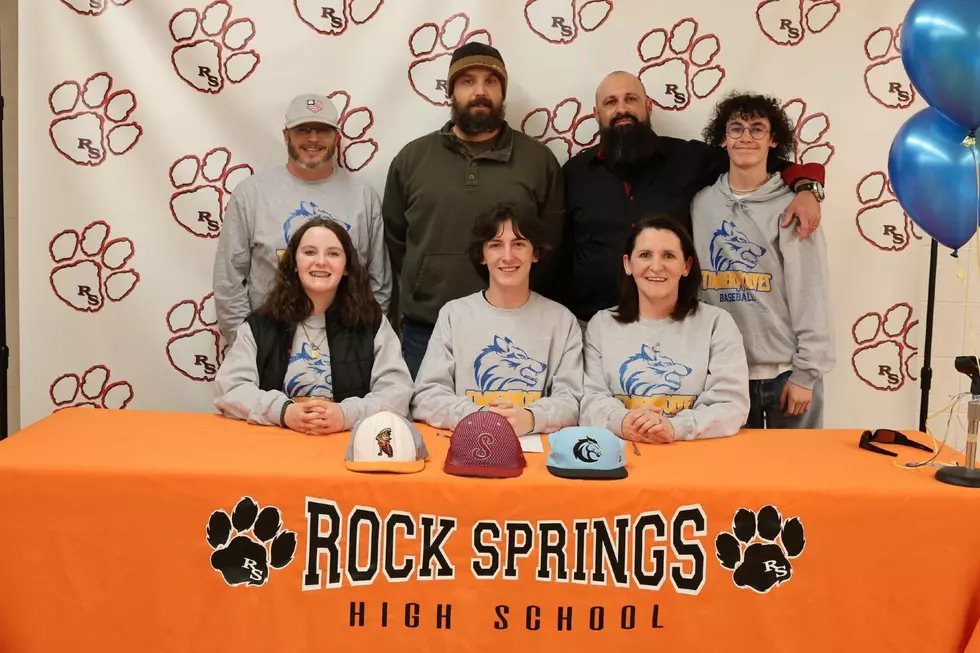 Rock Springs' Hudson Garner Inks with Blue Mountain Community College for Baseball
Courtesy: SweetwaterNOW
Rock Springs senior Hudson Garner recently chose his destination for playing baseball at the next level. It will be at Blue Mountain Community College.
Garner plays with the Archie Hay Post 24 Rock Springs Stallions during the American Legion Baseball season in Wyoming.
He was a Second Team All-State selection for the 2022 season at the Double-A level of Legion baseball in Wyoming.
Garner is expected to play catcher and outfield at BMCC in Pendleton, OR.
He's got one more season of eligibility with the Stallions, who went 6-51 during the 2022 campaign.
PhotoFest! Legion Baseball #9
PhotoFest! Legion Baseball #9