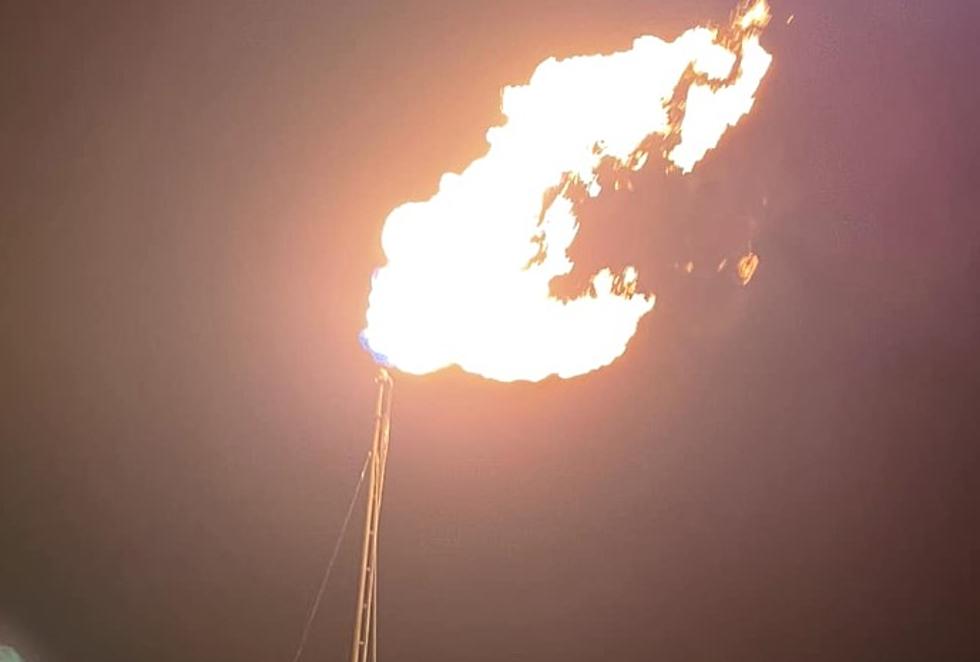 Oil Field Worker May Have Caught Photo of Ghost on Texas Worksite
Chris Manuel
What do you see here?
An oil field worker in Texas, captured a photo that appears to have some form of ghostly image in it.
Chris Manuel tells us that he took the photo of this flame from the worksite in Tarzan, Tx. and when he looked back at it, he noticed the green blur in the photo.
No, he did not see the green image when he initially took the photo, all that he saw in the frame was the flame that you see here.
As legend has it, this worksite/grounds are allegedly haunted.
Manuel tells me that back in the 1950s there was a huge explosion on this site and many men lost their lives there.
Some say that those who were on the grounds the day the explosion happened, still haven't left the site.
Here's the photo that he shared with us. What do you see and is this a ghost in the photo? Is this the spirit of one of the men who lost their lives in the explosion?
Let us know what you think in the comments section.
LOOK: The states with the most UFO sightings
For each state, we've also included details of famous UFO sightings in that state. Of note is that almost three-quarters of all UFO sighting reports in the United States
occur between 4 p.m. and midnight
, and tend to peak between 9 and 10 p.m. Food for thought next time you're out scoping for alien life. Keep reading to see which states have had the most UFO sightings.