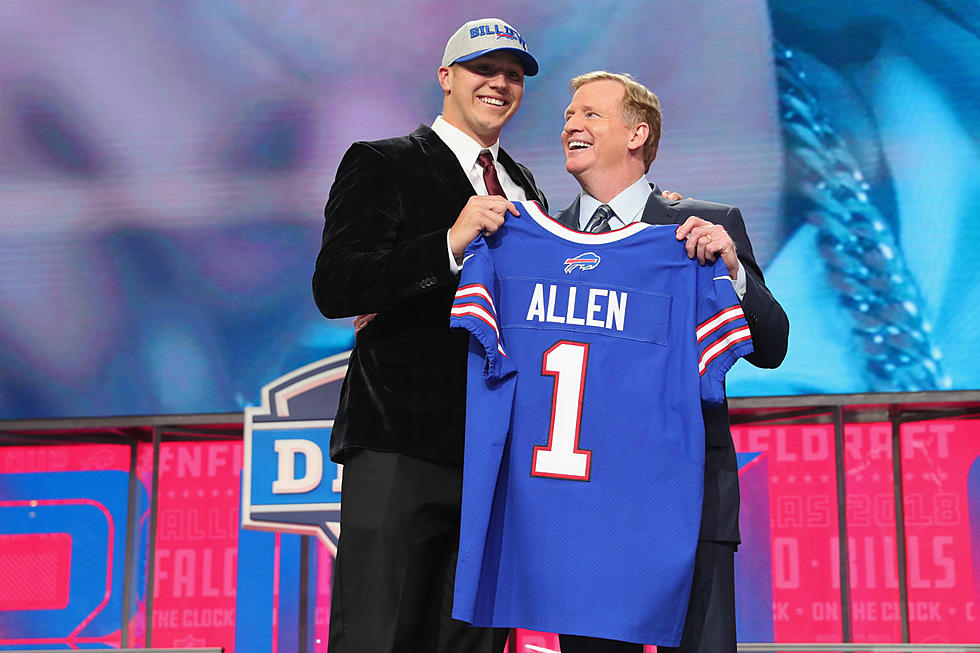 The Best, And Worst, Josh Allen Draft Reaction Videos
Tom Pennington, Getty Images
You might have heard this - Josh Allen is a Buffalo Bill. The former Wyoming Cowboy was selected as the highest pick for a Poke, ever, at number seven overall.
And because football fans are nuts, and because everyone records everything they do now, here are the best over-reactions from Bills fans of Josh being the pick.
And, here was the scene in Wyoming..