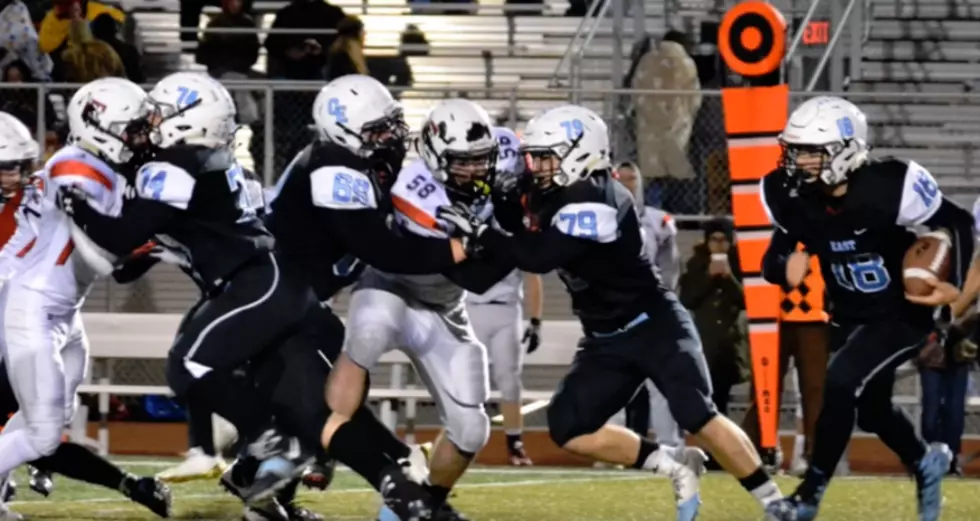 The History Of Cheyenne's Central vs. East Football Rivalry
WyoPreps
Tonight, Cheyenne Central and Cheyenne East renew their rivalry on the football field for the 69th time. Although East has won 8 of the last 9 games in the series, Central has historically dominated the Capital City Bowl.
The rivalry began in East's inaugural season of 1960. The Indians narrowly defeated the Thunderbirds in their first meeting 13-7 and lead the all-time series 43 to 25. Last season, East needed two fourth-quarter touchdowns to outlast Central 28-17. The #3-ranked Thunderbirds will be the favorites again this year, but if history has taught us anything, you can throw the records out for these two teams play.
Now in its 58th year, the Capital City Bowl ranks as the fourth-longest rivalry in the state. The Energy Bowl rivalry between Sheridan and Gillette (now Campbell County) dates back to 1922. Lander and Riverton also met for the first time in 1922 and have played each other 120 times.
The first meeting between Rock Springs and Green River took place in 1923. Unfortunately, that rivalry was interrupted when Green River dropped to 3A in 2011. Casper's Oil Bowl rivalry between Natrona Country and Kelly Walsh began in 1965.