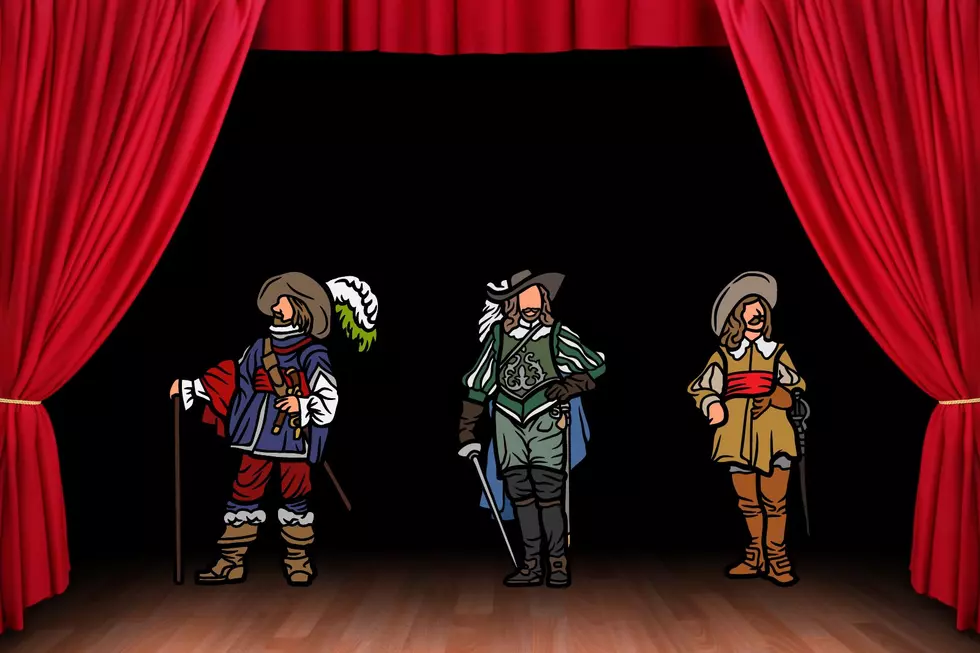 The Three Musketeers Is Coming To Laramie
Canva PRO
When I was a kid, one of the earliest books I had to read was the Three Musketeers and I loved it so much. Well, I started not like reading (don't most kids?) but my dad kept making me read classic novels to the point that he had to beg me to stop reading because I would keep buying books.
The Three Musketeers is such a great classic to read, watch, and see in play. Lucky for us, The Acting Company will be dropping by Laramie this February and shedding new light and importance on a favorite swashbuckling adventure of the world-premier adaptation.
Drawing inspiration from an astonishing secret—that Dumas' father was the highest-ranking person of color in a Western military until our own time—this inspiring tale, filled with laughter and adventure, is a reminder to all that courage, honesty, and valor can change the world.
Come and spend your Friday night with D'Artagnan and his friends.
The Event
Date: Friday, February 24
Time: 7 PM
Location: UW Arts and Sciences Auditorium
Tickets: 

General Public: $18
Senior: $15
Student: $10

For more information and to get tickets, click HERE.
Do you need ADA Accommodation? Please reach out to the Box Office!
Date Spots In Laramie
Valentine's is coming up. Have you thought of what to do on that special day yet?