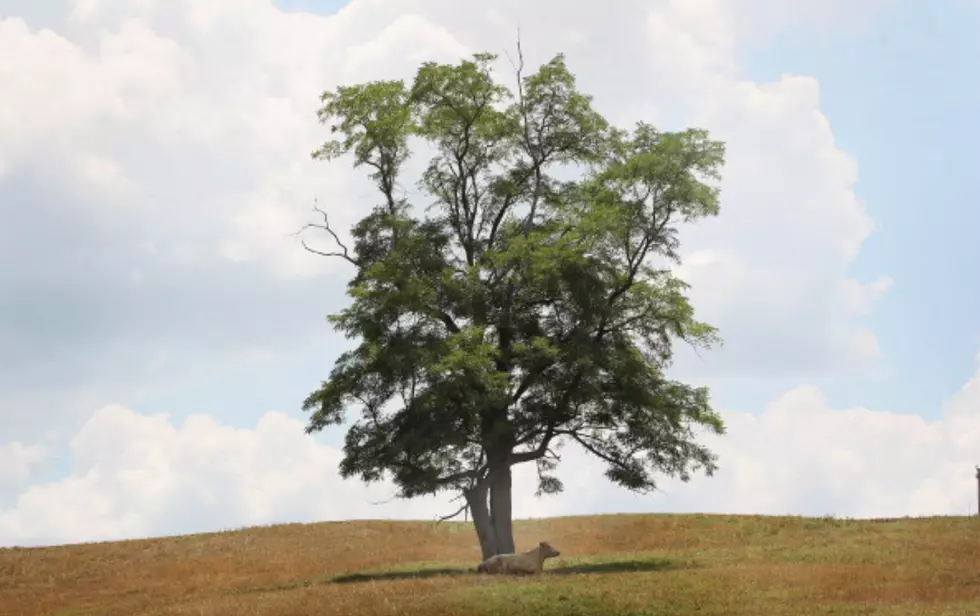 There's One Town in Wyoming That's Hotter Than Arizona
Scott Olson, Getty Images
Aside from our daily chance for thunderstorms, summertime in Wyoming is awesome. Temperatures are relatively mild, the wind keeps us cool and there isn't much humidity.
However, there is one place in the Cowboy State that can get really hot.
Basin, Wyoming, is a tiny town in the Bighorn Basin, north of Worland. Its location acts as a natural shelter from wind and rain, creating a warm, dry desert climate.
117 years ago today, on July 12, 1900, the mercury hit 114. It was a state record that stood for nearly a century.  Amazingly, that record was broken on August 8, 1983, when the temperature in Basin reached 115 sweltering degrees.
Annually, the town of Basin will have 51 days with temperatures over 90. Incredibly, they average just over 11 snowy days each year.