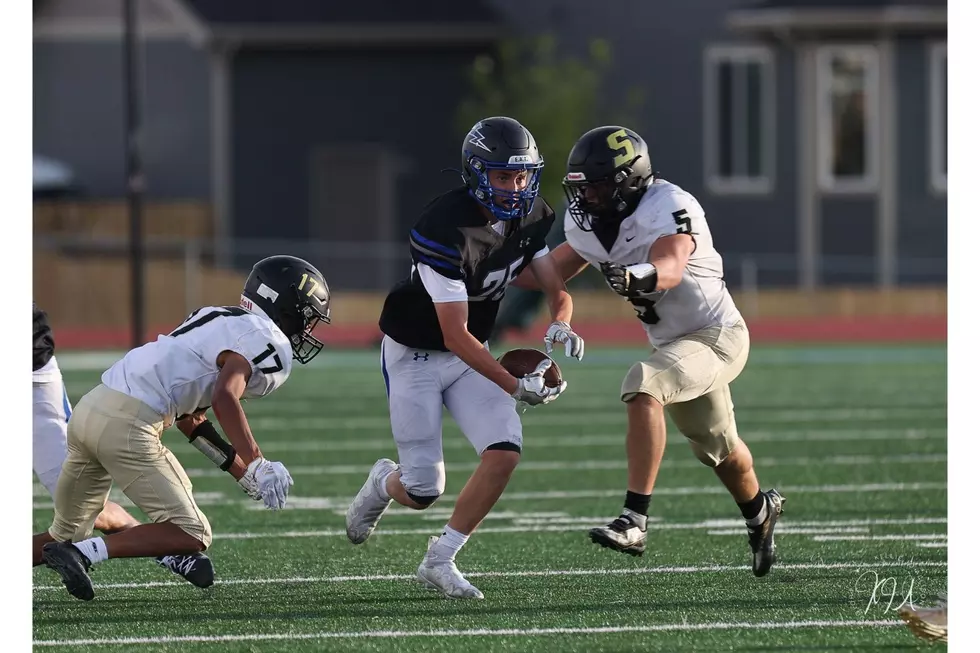 Thunder Basin Dominates Cheyenne South in Season Opener
Photo Courtesy: Kellie Jo Allison
Thunder Basin would certainly like to atone for a narrow first-round playoff last season and really played well in their 42-0 win over Cheyenne South to kick off the 4A season on Friday night. The Bolts put 2 scores on the board in the opening quarter with the first one a 50-yard TD connection from Alonso Aguilar to Kayden LaFramboise to make it 7-0. Those two hooked up again for 5 yards and a touchdown to bump the lead to 14 and the Bolts never looked back.
Aguilar and Laframboise weren't through as they combined for another touchdown on a play that covered 38 yards in the 2nd quarter. The duo finished with 4 touchdown completions as Aguilar threw for 224 yards and LaFramboise had 131 yards catching the football. Laframboise by the way had 2 touchdowns on defense too!
The South defense obviously had their hands full but Matt Rivera and Damien Pino combined for 23 solo tackles. Thunder Basin will host Rock Springs this week while Cheyenne South will host Sheridan.
We have some photos for you from Kellie Jo Allison from that game on Friday in Gillette. Those will be in our gallery below. Enjoy!
Thunder Basin Vs. Cheyenne South Football
Thunder Basin Vs. Cheyenne South Football