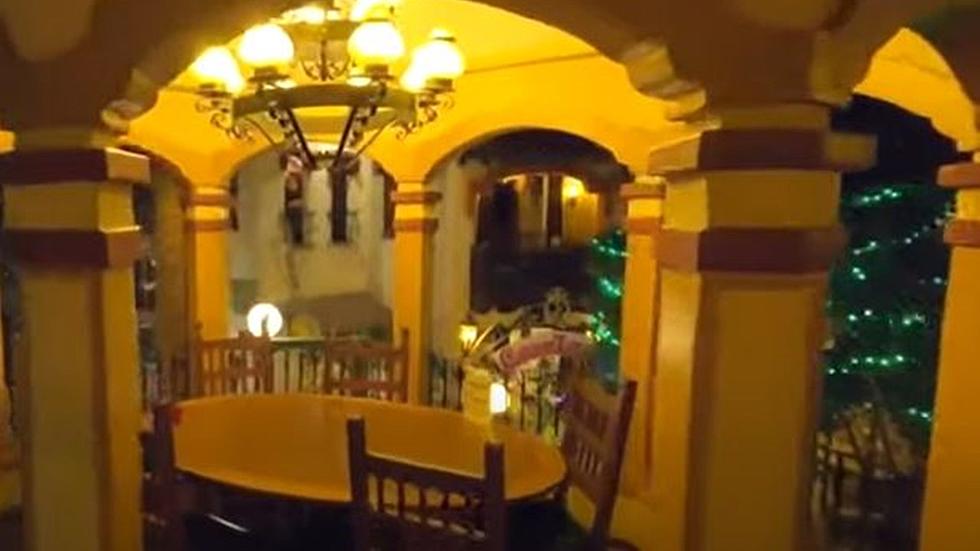 Watch: Video Tour Inside the Empty Casa Bonita
YouTube/Denver 7
Did you know Denver's Casa Bonita is 52,000 square feet with three different parts? Take a tour of the legendary restaurant, without customers.
I think that we can all agree that when people have gone to Casa Bonita, it hasn't been about having a fantastic culinary experience in Lakewood. it's about having fun. The fun of the experience of being inside the expansive, richly designed, and decorated establishment.
I've been to Casa Bonita a couple of times, but both times it was just so busy, I didn't really get a chance to really check things out (though I did manage to get lost within it.) Denver 7 recently took drone footage inside the restaurant and added commentary from one of its key personnel.
You do learn a lot in this four-minute video; for example, I didn't know that there are three distinct parts to Casa Bonita: Mexico City, Guadalajara, and Acapulco, Mexico. I'm sure you'll learn even more when you participate in one of the guided in-person tours that Casa Bonita is doing right now.
The video does not venture to Casa Bonita's theater on the lower level; I'm pretty sure that's where I got lost.
Casa Bonita, which opened in 1974, is an official historical landmark in Lakewood (as it should be in my opinion,) but has had financial troubles over the last couple of years.
These free tours are happening every hour on the hour, Monday through Thursday starting at 11 a.m. until 9 pm, and until 10 p.m. on Friday and Saturday. They are selling t-shirts and other trinkets.
Source: Denver 7]
Animals of the Denver Zoo
8 Colorado Legends That Every Coloradan Should Know