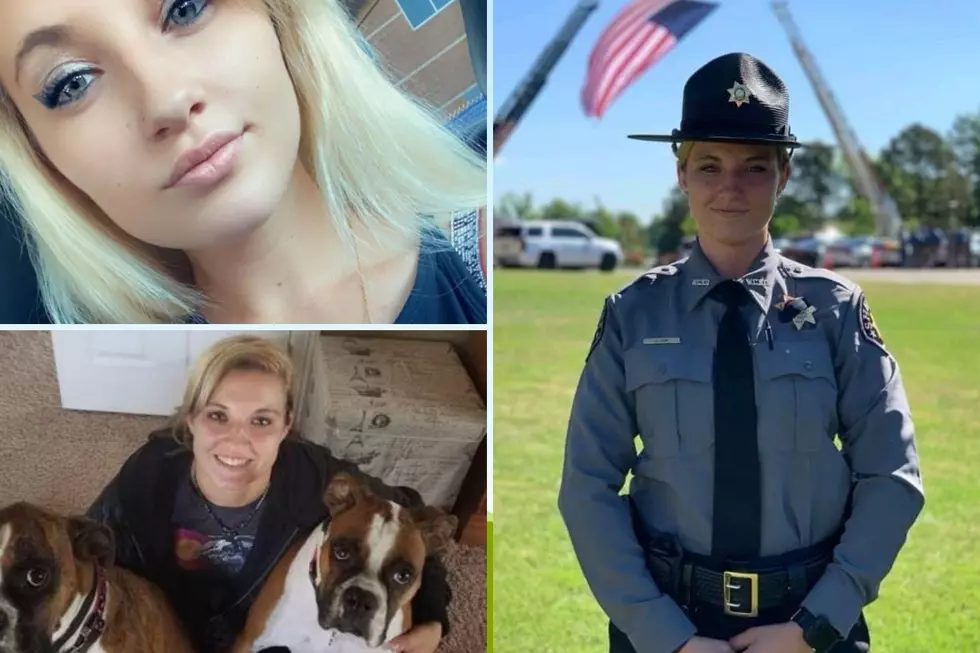 Weld County Deputy Killed in Hit-&-Run Would Have Been 25 Today
Weld County Sheriff's Office via Facebook
Alexis Hein-Nutz, the off-duty Weld County Sheriff's Office deputy who was killed in a hit-and-run crash north of Greeley last weekend, would have celebrated her 25th birthday today.
Born in Bismark, North Dakota, Sheriff Steve Reams says it was Alexis' "childhood dream to someday serve others as a peace officer."
That dream became a reality in November 2018, when, at the age of 21, she joined the ranks of the Weld County Sheriff's Office as a detention deputy.
In December 2018, one month after graduating from jail academy, Alexis posted this on her Facebook page:
"After many years of dreaming of being in law enforcement, I can finally say I am officially following my dreams. This is only the first stepping-stone to a brighter future. Here is to a better life and doing what I was meant to do."
Tragically, Alexis' dream was cut short on Sunday, Sept. 18, when, while riding her motorcycle to work around 5:30 p.m., she was hit and killed by a van near the intersection of AA Street and County Road 37, just north of the jail.
The driver of the van, later identified as 35-year-old Norberto Garcia-Gonzales, reportedly ran away and hid in a cornfield, but was arrested around 10:15 p.m. the following night after a tip from a Weld County resident led investigators to the Fort Collins area.
Perhaps fitting, he was cuffed with Alexis' jail handcuffs and booked into the Weld County Jail on charges related to the fatal crash, including leaving the scene of an accident involving death and careless driving resulting in death.
Reams says evidence showed Garcia-Gonzales was intoxicated at the time of the crash, and a falsified green card and fake Social Security card recovered from his van showed he was in the country illegally.
Garcia-Gonzales is currently being held on a $500,000 cash bond.
This weekend, the Weld County Sheriff's Office said farewell to Alexis, who the agency says "was loved and admired by everyone who knew her."
"We'd like to thank you for your continuing support, for lining the procession route to pay your respects to Alexis, and for celebrating her life with us by attending her funeral in person and online," the agency said in a Facebook post.
"We'd also like to thank our brothers and sisters in blue for joining the procession and welcoming the Hein-Nutz's into our broader law enforcement family," the agency added.
The agency says a private, family burial will take place in Bismark.
READ MORE:
LOOK: What are the odds that these 50 totally random events will happen to you?
Stacker
took the guesswork out of 50 random events to determine just how likely they are to actually happen. They sourced their information from government statistics, scientific articles, and other primary documents. Keep reading to find out why expectant parents shouldn't count on due dates -- and why you should be more worried about dying on your birthday than living to 100 years old.