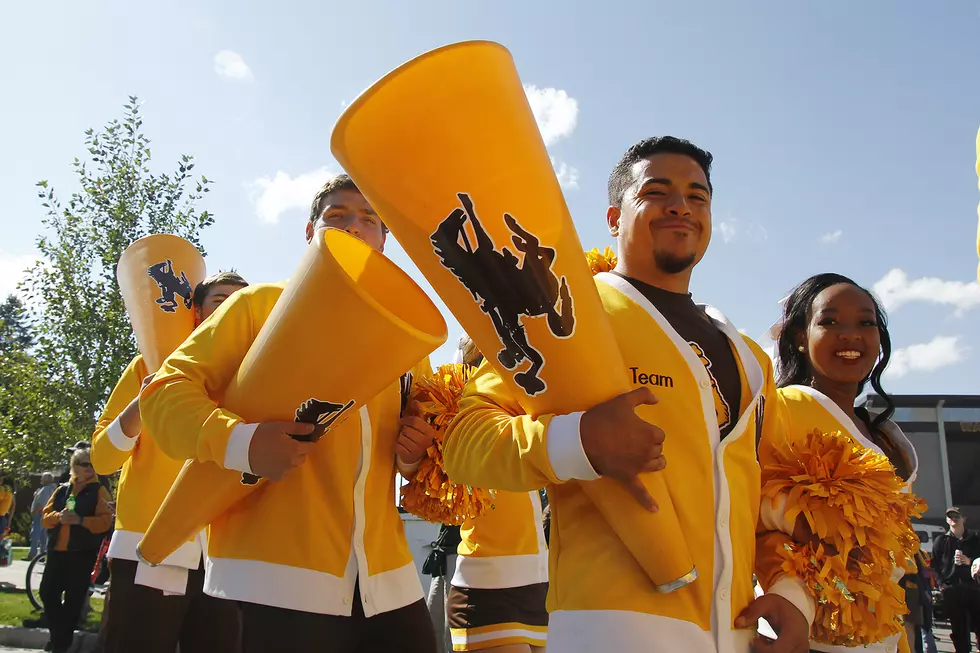 Wyoming Football's Most Exciting Future Road Trips
Seneca Riggins, Townsquare Media
If you're a Wyoming football fan who loves to travel, we've got you covered on this one.
We know the majority of Wyoming football's schedule through 2023, and a few opponents that have been scheduled through 2027.
If you're thinking of traveling with the Pokes in future years, here's some of our favorite contests to look forward to.
1

If you've never experienced a game at Memorial Stadium in Clemson, South Carolina, this will be a great bucket list experience. Clemson has become a big-time program with an atmosphere to match.

2

Celebrate Wyoming's cooler fall temperatures with a trip to Tempe, Arizona. We know this one is a long way off, but it will be a huge atmosphere.

3

Columbia, Missouri may not necessarily feel like SEC Country, but it is. "The Zoo" will be a fun experience this year for Pokes fans.

4

A trip to Red Raider country should produce a fun game for fans to watch. Their high-flying offense could produce a lot of scoring.

5

Football in the heartland is one of the best places to catch it. Champaign's Memorial Stadium and the Big Ten atmosphere will be a must-do in 2022.